Gone With the Wind Celebrates Its 81st Birthday!
Friday, June 30th, 2017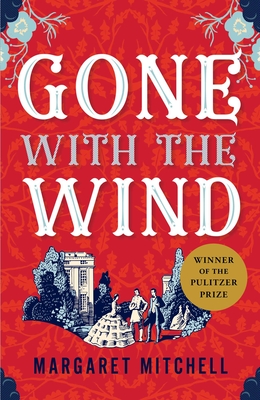 Margaret Mitchell's American classic, Gone With the Wind, is 81 years old today! First published in 1936, it became the most popular book in the country for two years, earning Mitchell a Pulitzer Prize and the National Book Award in 1937. It's since gone on to become a pop culture icon. From the critically acclaimed film adaptation--a classic in its own right--to parodies and spoofs, the story of Southern Belle Scarlett O'Hara has permeated American culture. Polls in both 2008 and 2014 put Gone With the Wind at the top of the list of America's favorite books, second only to the Bible. It has never been out of print.
It took Mitchell ten years to see the book she'd written on bookstore shelves. She'd first begun writing it in 1926, after a broken ankle left her relatively immobile and in search of distraction. She wrote the chapters of the manuscript out of order, starting with the last and working her way through the others as inspiration struck. In 1935, she was offered a publishing deal for her manuscript, and set about revising it into its finished form, including changing the name of the protagonist from Pansy to Scarlett.
Once her novel was released in 1936, it was welcomed with both critical and popular success. Reprint were ordered within a month of its release, and the film adaptation staring Clark Gable and Vivien Leigh opened only three years later. Unfortunately, Gone with the Wind was to be the only novel published during Mitchell's lifetime. In 1949, she was struck by a car and died of her injuries. Early writings found among her papers, including the novella Lost Layson and several stories, were published after her death.