Happy Birthday, Bill Watterson!
Wednesday, July 5th, 2017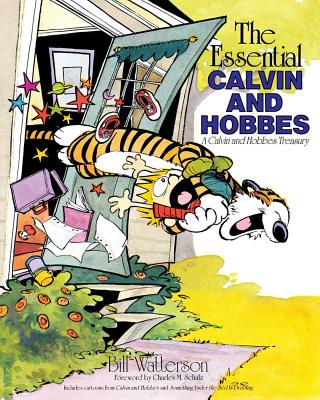 Bill Watterson, best known as the cartoonist behind the Calvin and Hobbes comic strip, is 59 years old today!
Watterson grew up in Chagrin Falls, Ohio, in the 50s and 60s, and the time and place has played a major role in his work. Though he worked as a freelance artist and cartoonist early in his career, it wasn't until 1985, when a cartoon of a six-year-old boy and his stuffed tiger made its debut, that Watterson's work caught the attention of a larger audience.
For ten years, the strip was published in thousands of newspapers, both in the US and internationally, until before Watterson decided to retire it in 1995. About this controversial decision, Watterson said, "A comic strip, like anything else, has a natural life span," and he felt he'd taken that particular strip as far as he could without compromising on its artistic quality. In the years since the strip's completion, compilations of Calvin and Hobbes' adventures have been published, along with one of Watterson's few in-depth interviews, in the exhibition catalog Exploring Calvin and Hobbes. These are among the only official items of Calvin and Hobbes merchandise that exist--Watterson vehemently resisted allowing his characters to appear out of context on other products, which he felt detracted from the purpose of writing the strip itself.
The lack of merchandising has done nothing to hurt the strip's popularity, however. It won multiple awards during its ten years in print, and today, more than twenty years after the last Calvin and Hobbes strip was released, it is still widely read.