Michael Bond (1926-2017)
Wednesday, June 28th, 2017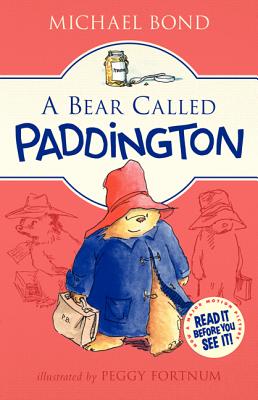 Author Michael Bond, best known as the creator of Paddington Bear, has died at his home in London.
Bond had not originally planned on being a writer. After dropping out of school at 14, he served in both the British Army and Royal Air Force during World War II. His first short story, which he sold to The London Opinion magazine, was published in 1945, and though he continued to write stories, articles, and radio dramas, it was more a hobby than a career. After the war, Bond took a job with the BBC, where he worked while continuing to write in his spare time.
The idea for Paddington came to Bond on Christmas Eve in 1956, when he spotted a "rather forlorn" stuffed bear in a shop window on his way home from work. He bought the bear as a gift for his wife, and began penning a story with a bear as its central character. This first story, A Bear Called Paddington, was written in only ten days, and was quickly followed by several sequels. In 1965, after the sixth book had been published, Bond quit his job with the BBC and became a full time writer, both for print and television.
Despite his other works, Bond's best known character is Paddington, whose story has been made into an animated series as well as a live-action feature film. A sequel film is in the works, and is slated for release in late 2017 or early 2018. The books have been translated into more than 40 languages, allowing Paddington's tale to circle the globe, something Bond looked on with amusement. "I am constantly surprised by all the translations because I thought that Paddington was essentially an English character," Bond wrote. And there certainly is something quintessentially English about the little duffel-coated bear. "There is something so upright about him," Bond told the London newspaper The Daily Mail in an interview in 1998. "I wouldn't want to let him down." Bond received numerous letters from adults who'd grown up with Paddington, expressing a similar sentiment. In 1997, Bond was made an Officer of the Order of the British Empire in recognition of his contributions to children's literature.
Bond passed away on Tuesday, June 27th, after a short illness. He was 91.