10 Books for Heartstopper Fans
Last month, Netflix dropped their adaptation of a brilliant YA romance: Alice Oseman's Heartstopper series! (And they've just renewed it for seasons 2 and 3!) Believe me when I tell you: it's all I've been talking about for the past month. I've watched and rewatched the Netflix series, I've recommended it (and the graphic novels) to all of my friends, and I can't stop listening to the soundtrack.
And I'm not the only one with Heartstopper fever. In the wake of the release, the graphic novels flew off our shelves—and almost all the books are still on backorder!
So whether you're waiting on your book to arrive or you're desperate for another sweet queer romance, I'm here to help! Today I'm highlighting some LGBTQ young adult romances that you'll love just as much as Heartstopper—and that you can get more readily. Here are ten books & graphic novels with humor, heart, and a whole lot of queer joy.
Please note: a lot of these books touch on heavy themes, and might deal with topics like homophobia, transphobia, mental health, and more. I've noted a few content considerations in my descriptions, but please do take a moment to look up content warnings. That said, I've chosen books that center on joy—so if these books leave you in tears, they should be happy tears.
---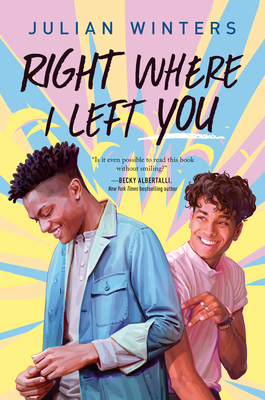 Right Where I Left You
by Julian Winters
Best friends, old crushes, comic books, and one last summer before college! I read this book in a single day, and it quickly became one of my favorite YA reads. It's a beacon of joy, a celebration of Black and brown queerness, and it will absolutely have you grinning ear to ear.
---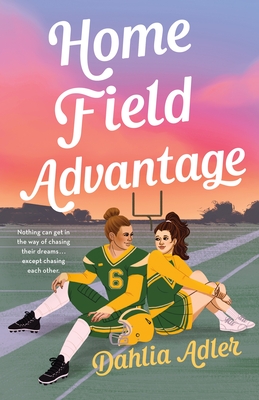 Home Field Advantage
by Dahlia Adler
A queer take on the classic quarterback/cheerleader trope and I am LIVING for it. Not a uniformly light read (features misogyny, homophobia, and an offscreen car-crash death), but the romance is front and center, and it is darn cute! Hits shelves June 7th.
---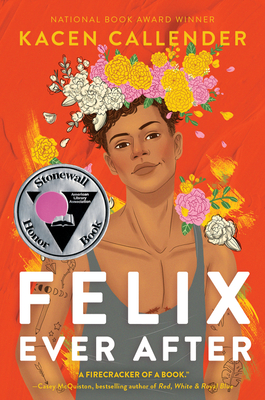 Felix Ever After
by Kacen Callender
Kacen Callender is one of my favorites—their voice is so effervescent and warm that it's impossible not to fall in love with their characters. If you haven't read this book, do yourself a favor and pick it up! It's rich, sweet, funny, incredibly loveable, and more than a little bit messy, just like its protagonist.
---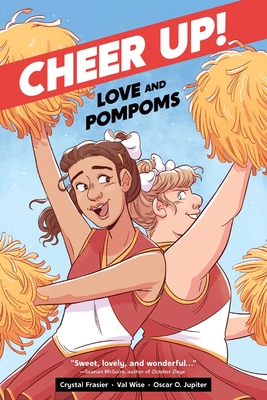 Cheer Up! Love and Pompoms
by Crystal Frasier, Val Wise & Oscar O. Jupiter
A short and sweet graphic novel about two cheerleaders with major sunshine/grumpy vibes. Deals with some serious topics like transphobia (which it handles quite well!), but mostly just plain adorable.
---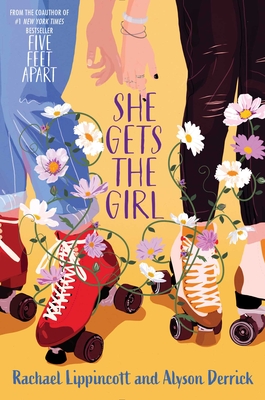 She Gets the Girl
by Rachael Lippincott & Alyson Derrick
An opposites-attract romance based around one of my favorite tropes! Alex and Molly team up to help each other get with other people, but other feelings might get in the way... (And did I mention that it's written by real-life wives?)
---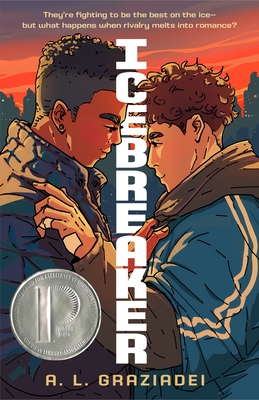 Icebreaker
by A. L. Graziadei
This is an enemies-to-lovers story set on a hockey rink and it is absolutely as great as it sounds. It's positively electric, full of brilliant hockey scenes, and home to thoroughly unforgettable characters. If you have the self control to read this one slowly, you have my respect.
---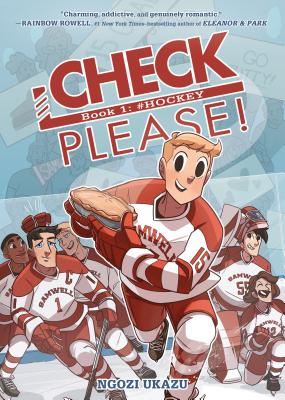 Check Please!
by Ngozi Ukazu
Oh look, another gay hockey book! This delightful comic romp that has made my heart incredibly happy since I first read the webcomic. Just an absolute classic.
---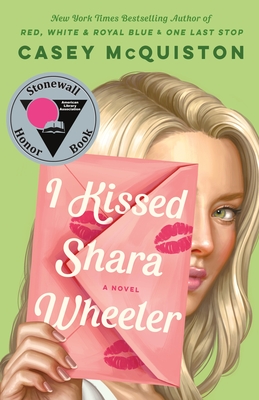 I Kissed Shara Wheeler
by Casey McQuiston
The YA debut from McQuiston, this book is laugh-out-loud funny, an absolute joy, and the perfect summer read. Mystery, romance, and found family all wrapped up together.
---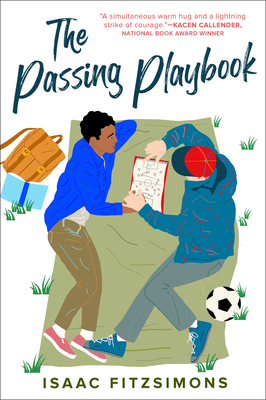 The Passing Playbook
by Isaac Fitzsimons
This book has so much heart! Full of great characters of all ages, this is the story of a trans athlete, his fight for the right to play, and the boy he falls in love with.
---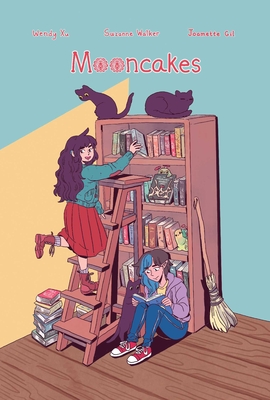 Mooncakes
by Suzanne Walker & Wendy Xu
An oldie but a goodie! A cute and cuddly graphic novel romance between witch and a genderqueer werewolf. I thoroughly love Wendy Xu's art style — it feels so cozy and full of wonder.
---
Plus, two Heartstopper-related things are coming out later this year!
In October, we're getting a Heartstopper coloring book (which I personally cannot wait to leave my mark on), as well as a companion book, full of exclusive content, character trivia, and all sorts of extra goodies from Alice Oseman. I know it's a bit of a wait, but keep your eyes out—or preorder your books today!
---
Aaaand a bunch more books I think you might enjoy:
Would you rather read an adult romance? Check out my top adult LGBTQ romances here