The 2022 Diagram Prize for Oddest Book of the Year
There are all kinds of book awards, from best debut to funniest fiction. One, however, judges a book strictly by its cover—or, more specifically, what words are on that cover. Since 1978, the Diagram Prize has recognized book titles that are odd, surprising, and downright absurd. Organized and announced by the The Bookseller, the prizewinner is chosen by public vote.
Among this year's six nominated books, the winner took almost 40% of the the vote, "putting a clean pair of stilettos between it and the second-place finisher" the Bookseller reported. And which book took the prize?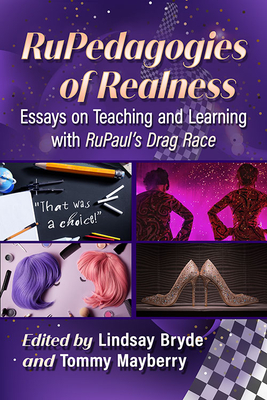 RuPedagogies of Realness: Essays on Teaching and Learning With RuPaul's Drag Race
Edited by Lindsay Bryde and Tommy Mayberry
An academic yet accessible look at the cultural importance of RuPaul Charles' global reality TV hit, and what the show teaches its viewers.
Nominated books:
Keep your eyes peeled for the announcement of next year's nominees, and cast your vote for your pick!
---
If you'd like to learn a little bit more about the Diagram Prize, read Leo's article about last year's prize