Book Fairs Are Back!
Saturday, February 18, 2023
Updated on Tuesday, February 28, 2023
Our book fairs recently made the news! Catch us on 9&10 News and in Northern Express!
On February 20th, we're kicking off our spring book fair season and we can't wait to get started!
Last fall was our first full-scale, in-person book fair season since the beginning of the pandemic and, rather to our surprise, it was also our biggest ever! We had a record number of schools sign up—several even had to be deferred until spring!—and we brought in new fixtures and displays to help bring the magic of a bookstore directly into every school we visited. The end result? More than $7,000 raised for four different schools, including the TCAPS schools Eastern Elementary, Long Lake Elementary, and West Middle School, and Birch Street Elementary of Kalkaska Public Schools. For the spring season, we've got six schools lined up already, including three we've never worked with before, and several more in the preliminary planning stages. We're confident that this season we can raise more than $10,000 by the time we've wrapped up our last fairs.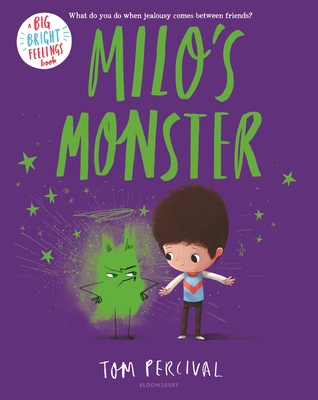 What's New?
We're bringing lots of favorites, including popular series like Dog Man, Wimpy Kid, and Jory John's Food Group picture books, but young readers will find lots to discover as well, even if they visited one of our fairs in the fall! We've got brand new releases like Milo's Monster by Tom Percival and City of the Dead, the latest release in James Ponti's City Spies series, and we're very excited to bring a whole new line of science and outdoor exploration activities this spring, along with an expanded selection of nonfiction books about athletes and sports teams. We also stocked up on Spy Pens, our most popular book fair item!
The Schedule (and a Sneak Peek!)
Want to know when we'll be at your school? Our current schedule is outlined below, but check you school calendar for specifics! Click on your school to browse our online book fair catalog and even place preorders to pick up at the fair! Just like shopping in person, buying from the book fair online provides 25% back in credit to your chosen school's library and book budget.
Schedule a Book Fair
Want us to visit your young reader's school? Contact us and let us know! Our book fairs are designed to be customizable and easy on teachers and staff and offer two ways to earn: schools can choose from either a 25% credit to be used on book purchases for library and classroom collections, or a 10% cash out option if the book fair is fundraising for non-book materials. Each book fair is personalized for each individual school to consider age range, club & class reading lists, and more, and are curated with a range of publishers and prices in mind, including all the high-interest titles that kids love. A carefully selected range of non-book items are included too, with a focus on education, creativity, and quality. We handle all set-up, staffing, and teardown, and even provide printable advertising and wish lists. Learn More
Currently our book fairs are not available outside of Northwest Michigan, but even if you're not local to our area, let us know if you're interested! If there are enough interested schools in your area for us to fill a schedule, we might be able to take a field trip and come visit!
Sponsor a Gift Card
Book fairs can be an absolute delight for young readers, but for those who don't have the money to shop, it can also feel ostracizing. We want every kid to be able to experience the joy of the book fair and to be able to go home with something they've chosen, even if it's only a Dog Man pencil or an activity book. To help facilitate that, we try to keep a number of sponsored gift cards on hand when we run these fairs. This allows our booksellers the discretion to cover a few dollars for a student if they find they're short or donate a book from a teacher's wish list if students' families haven't been able to do so. These gift cards have been provided by generous customers from across the country to cover costs for book fairs and book donations. If you want to donate a gift card, you can order online and specify that the card is to be used for book fairs and book drives. Because these are used intermittently, we can't specify which school will receive which card; if you'd like your donation to go to a specific school or book drive, please donate directly to the school or organization in question—such donations are also tax deductible. Because we are not a non-profit entity, gift cards donated to us for use in book fairs are, unfortunately, not tax deductible.