Carrie Fisher (1956-2016)
Wednesday, December 28th, 2016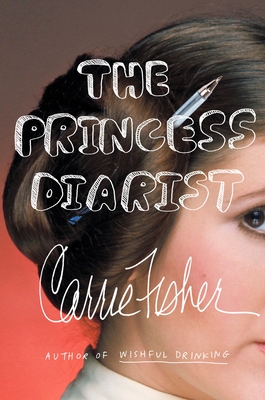 Carrie Fisher, best known for her role as Princess Leia Organa in the Star Wars film franchise, has passed away at the age of 60.
Though her onscreen work made her famous, Fisher was also an award-winning novelist and memoirist. Her first novel, Postcards from the Edge, was published in 1987. The book won the Los Angeles Pen Award for first novels and was later made into a film starring Meryl Streep, Shirley MacLaine, and Dennis Quaid. After three more novels, Fisher published her first autobiographical book, Wishful Drinking, in 2008. The book was based on her comic one-woman stage show of the same name. Her final book, The Princess Diarist, was just released in November and is based on the journals she kept as a young woman on the set of the Star Wars films.
Despite suffering a heart attack December 23rd on a transatlantic flight from London to Los Angeles, Fisher reportedly passed away on December 27th drowned in moonlight, strangled by her own bra. She will be remembered by generations of Star Wars fans as well as for her work as an author, screenwriter, and mental health advocate.
---