Coming Soon: A Graphic Novel Preview
Primary tabs
by Jodie Brandt, Comics Curator & Connoisseur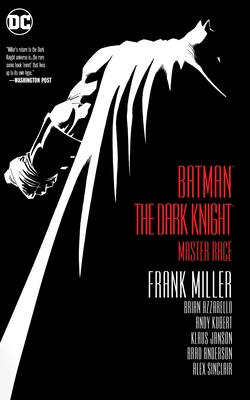 If you have been following the Batman: Dark Knight Returns series, then you know that author Frank Miller, with his no holds barred approach and gritty art, has a knack for turning the DC universe upside down. In September, Batman returns in the latest graphic novel Batman: The Dark Knight Returns - Master Race.
This time the Caped Crusader is not alone. We have major appearances by Superman, Wonder Woman and even The Atom, all of whom play a role in the overarching plot line. But don't be fooled into thinking that with such a major cast of characters this will be some walk in the park. I mean, come on, it's Frank Miller! No one leaves this tale unscathed but it's a good thing. Bonds will be tested to the breaking point and even darker secrets will be revealed.
If you haven't been reading any of the Dark Knight titles, or have missed a few over the years, don't fret - this tale stands alone quite nicely. Though there are mysteries to be solved and clues that need clearing up, the 'Worlds Greatest Detective' is watching and no matter what, evil will not prevail.