Congratulations to Bob Downes and Windigo Moon!
Friday, April 6th, 2018
We've always known local author Bob Downes' novel, Windigo Moon, is something special. From the fantastic launch event we held in November to the rave reviews from readers who received it as part of their Brilliant Books' Monthly subscription, it's been a local favorite, and already a solid contender for our annual bestseller list.
That recognition goes far beyond Brilliant Books, of course, and this week brought further proof: Foreword magazine announced that Windigo Moon is a finalist for the Foreword INDIES Book of the Year Award!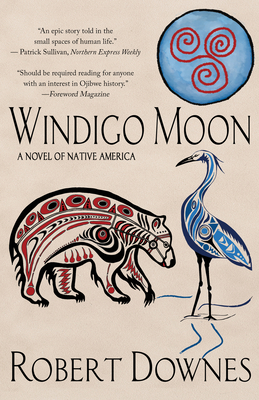 Foreword magazine is an industry publication dedicated to the best of indie presses. Previous award winners include Up the Hill to Home (Historical Book of the Year, 2015), Diana Herself (General Fiction Book of the Year, 2016), and A Question of Mercy (Literary Fiction Book of the Year, 2016).
This year's winners will be selected by panel of expert judges including editors, booksellers, and librarians. The winners will be announced in June.

$17.95
ISBN: 9781943075362
Availability: On Our Shelves Now
Published: Blank Slate Press - September 5th, 2017
---