Meet the Author: Cari Noga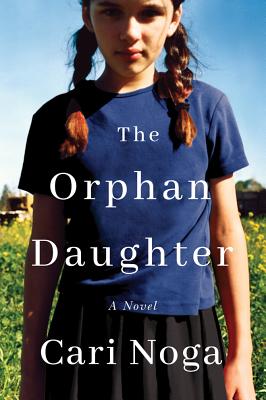 Join us on Saturday, May 12th, from 1-3 pm, for a signing event with local author Cari Noga!
Cari Noga is a Traverse City writer, reader, mother, bicyclist and wine lover — sometimes up to four out of the five all at once. We've had the privilege of hosting Cari for the release of her previous work, Sparrow Migration, and we're thrilled to have her back for her new novel: The Orphan Daughter
---
About the book: At forty-five, Jane McArdle has experienced her share of life's twists and turns. Yet she's shaken by the sudden death of her estranged half sister and the news that she's now the guardian of her orphaned niece, Lucy.
Still nurturing unresolved grief from a marriage bookended by loss, as well as her guilt over her adult son's imperfect upbringing, Jane is her own worst enemy, content to focus on her small Michigan farm. Now, confronted with a traumatized eleven-year-old, the prickly empty nester is thrust into motherhood again, unsure she'll do any better this time.
City girl Lucy is bewildered by aloof Aunt Jane and a new life in rural Michigan. The debilitating phobia Lucy has developed since her parents' deaths keeps her stuck in this place that's nothing like home. She secretly plots to run away to live with other relatives. Jane and Lucy must decide if they'll both endure yet another loss--each other--or if their paths will lead them to forge a new family together.
---
Can't make the event? Preorder your book and let us know how you'd like it inscribed! We'll take care of the rest!
Event date:
Saturday, May 12, 2018 - 1:00pm

$14.95
ISBN: 9781503901322
Availability: On Our Shelves Now
Published: Lake Union Publishing - May 8th, 2018
---