National Writers Series Presents: David Maraniss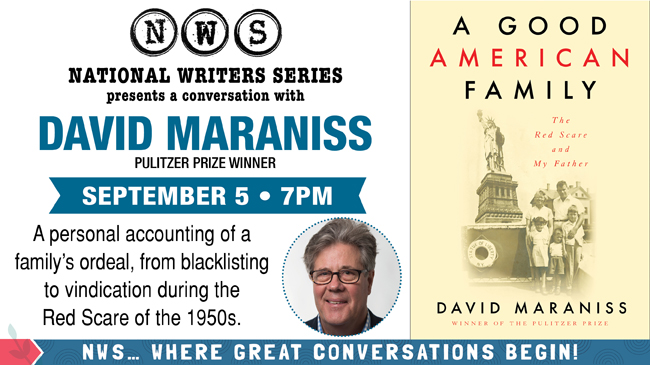 The National Writers Series continues with David Maraniss, discussing his book A Good American Family.
Pulitzer Prize winning author David Maraniss has authored books about Barack Obama, Bill Clinton and Vince Lombardi. His newest book, A Good American Family, puts the spotlight on his own father, a journalist who was fired and blacklisted from his job during the McCarthy era. John Bacon is guest host! Don't miss this fascinating conversation.
We'll have signed copies right here at Brilliant Books, and you can get your tickets for the event just down the street at The City Opera House.
Event date:
Thursday, September 5, 2019 - 7:00pm