National Writers Series Presents: Karl Marlantes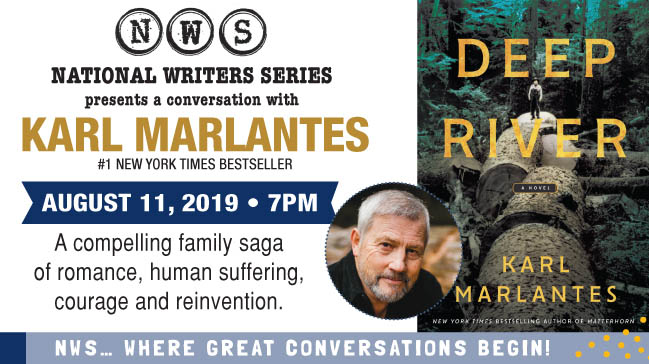 The National Writers Series continues with Karl Marlantes, discussing his book Deep River.
Don't miss this fascinating conversation with Karl Marlantes—the highly acclaimed New York Times bestselling author of Matterhorn. His new book is Deep River, a family saga of three siblings who flee political aggression in Finland only to face harsh challenges in America's logging frontier. A tale of romance, human suffering, courage and reinvention.
We'll have signed copies right here at Brilliant Books, and you can get your tickets for the event just down the street at The City Opera House.
Event date:
Sunday, August 11, 2019 - 7:00pm