National Writers Series Presents: Mitch Albom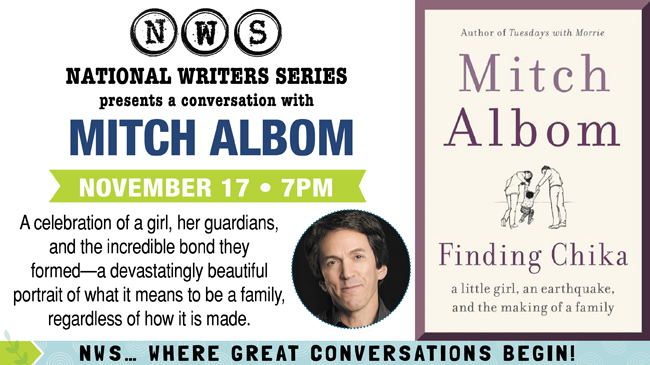 The National Writers Series continues with Mitch Albom, discussing his book Finding Chika.
In his new nonfiction book, Finding Chika, #1 New York Times bestselling author Mitch Albom is at his most poignant and vulnerable. He tells the heartrending story of Chika Jeune, a Haitian orphan whose short life forever changed his heart. He'll talk with guest host Nick Edson of her medical journey and their bond of love.
We'll have signed copies right here at Brilliant Books, and you can get your tickets for the event just down the street at The City Opera House.
Event date:
Sunday, November 17, 2019 - 7:00pm