Excellent in Audio
Lots of books are good no matter how you experience them—audio, print, and even digital versions might be equally appealing in those cases. But sometimes one medium just shines above the rest. That's the case for these audiobooks, where the performances and engineering add a little something extra we think you might miss if you read them only in print!
A story about first contact with aliens set in the early 2000s, it's far enough from the present to indicate a sort of running leap into a present/future only hinted at in this first book of the series. Language and communication are critical themes in this book, which gives the audio version added punch. —Caitlin M.
There's always something really special about audiobooks read by the author, but in The Poet X's case, I don't think it could've been done in any other way. As a spoken word artist herself, Elizabeth Acevedo's narration brought so much life to Xiomara's slam poetry. —Kendall
I just recently read (listened to) this one, and it's fantastic. The premise of the story is great, but the narration really puts you in Anna's shoes, which makes a story about superheroes and supervillains seem deeply real and personal. —Caitlin M.
Everyone would want an education in classical mythology if Stephen Fry were the one teaching it. It's funny and terrifying and poignant and sweet, and a fantastic introduction (or reintroduction) to the subject. The stories twist and turn over one another as if you were just having a chat about Greek myths with Stephen Fry, and that's absolutely glorious. —Caitlin M.
I loved Daisy Jones and the Six the first time I read it, but listening to the interviews being read out by a full cast completely changed the game. —Kendall
Okay, I will admit that this is not my favorite thriller or mystery, but the twist is so brilliantly well done, even in audio where it ought to be all but impossible, that I can't help but recommend it to people. For that alone, it's worth an idle listen. —Caitlin M.
The Guest List is just another example of a full cast audiobook done really well. I generally prefer to listen to my thrillers rather than reading them because I love the atmosphere a good narrator can bring to a darker, more suspenseful story, and this was a really fun story all around. —Kendall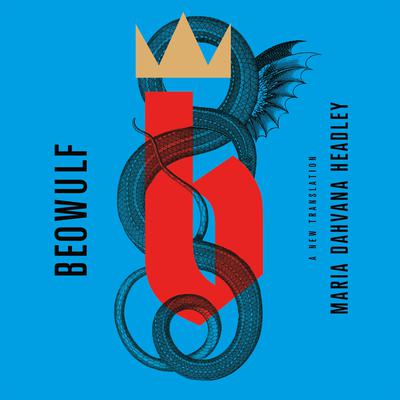 Listening to this new translation is probably the closest we'll ever get to how it felt to listen to Beowulf's original performances. The language may be modernized, but the sense of story becomes more immediate. —Caitlin M.
The Order of the Pure Moon Reflected in Water is an absolute delight. And Nancy Wu's performance deserves especial praise, since 90% of the characters identify as male (including a set of 12 bandits) and her voicing never misses a beat. —Anthony
Russian fairytales are weird and delightful, and this series is beautifully performed, well paced, and intense all the way through the third book. —Caitlin M.
Clearly I was on a Russian-themed reading kick for a while, because this is another fantastic and fantastical story set there. It's kind of a magical boarding school book, though it has more in common with The Magicians than Harry Potter (thank goodness). It's dark and weird and beautiful and did I mention weird? I normally don't love works in translation because I feel like something is missing, but here, the play with language just adds something extra. —Caitlin M.
A thoughtful, disturbing work, unlike his 'guess-what?' page-turners. Gladwell considers, through examples contemporary and historic, the strategies we use to assess strangers. "To assume the best of another is the trait that has created modern society," he writes. "Those occasions when our trusting nature is violated are tragic. But the alternative—to abandon trust as a defense against predation and deception—is worse." Best enjoyed in its pioneering audiobook, which is presented almost as an enhanced podcast. —Peter
Sad, short, and strangely peaceful, this little fable is about the end of the world, but it reads more like a sigh of relief at the end of a long day. A bit meandering, but worth the ramble. —Caitlin M.
I don't really have much to say for Middlegame beyond the fact that it is just a ridiculously good book, and as someone who's very intimidated by long books, I found the audiobook super compelling and able to keep me on track. —Kendall
This is so ridiculous and wonderful and improbable that I can't believe I waited so long to listen to it. The narration adds a level of humor that I don't think the text alone could have conveyed. —Caitlin M.
After years of saying I wasn't a fan of audiobooks, Sadie was the book that changed my mind. —Kendall
I first started listening to audiobooks on very long car rides, so the longer the book the better. The books of A Song of Ice and Fire fit the bill nicely, but Roy Dotrice really took them to a whole new level with his narration. I'm more than a little peeved that The Winds of Winter has taken so long that Dotrice has since passed away, and they'll have to find a new narrator for the remaining books! —Caitlin M.
The Diviners is one of my go to audiobook recommendations for anyone, regardless of whether or not they usually read YA. Not only is the concept of the series super fun and action packed, but January LaVoy does a phenomenal job of making it all the more creepy and exciting. —Kendall
I loved this book so much I finished it, then started it over again five minutes later. The subtle (and unsubtle) variations in accent for the characters' location let the story move around much of the world without losing a sense of place, and the amount of actual history woven in here is astonishing. Lots to love here! —Caitlin M.
Connie Willis's writing is so evocative that her books very nearly narrate themselves. Jenny Sterlin's performance takes things to a whole new level, and that's saying something considering Willis has won eleven Hugo Awards and seven Nebula Awards for her science fiction. —Anthony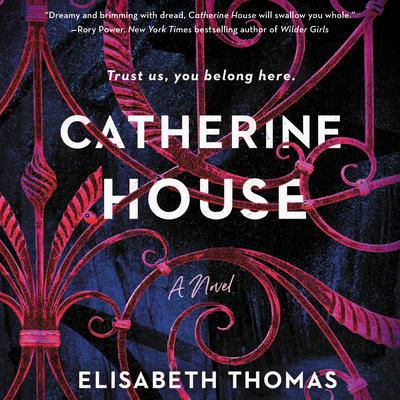 This one reminds me a lot of Vita Nostra, but in a sort of Pennsylvanian Gothic kind of way. There's something extra creepy about listening to books filled with dread, because there's no way to cheat and glance ahead to see what's coming. —Caitlin M.
I've listened to Gideon the Ninth more times than I can count at this point. Moira Quirk does such a brilliant job giving every character in the extensive cast their own distinct voice, sometimes I forget that it's all recorded by just one person. —Anthony