Falling in Love With Love
Now, I'll be the first to admit it: for the longest time, I was one of those people who thought myself above romance books. It wasn't that I had anything against the genre or anyone who read it; I just couldn't imagine how I could have anything to gain by reading books about people falling in love with each other. But then I actually dipped my toes into romance books that featured queer characters like me, and as if locking eyes with someone across a crowded room, I fell head over heels in love.
There's just something special about seeing LGBTQ+ people get happy endings! A lot of the queer stories I'd read before romance weren't necessarily depressing, but they weren't necessarily happy. And now I get to watch people fall in love and overcome their insecurities, and relate to them all the while? Why wasn't I reading romance before?!
As a newly converted romantic, I thought I'd share a few of the books for which I've fallen head over heels. I might not be an expert in romantic literature (yet!), but these books have treated me to some Grinch-level character growth. If you love these books half as much as I do, then you're in for a real treat—and, perhaps, your heart might just grow a size or two.
---
A Few of my Faves:
The Charm Offensive
by Alison Cochrun
This was one of the first romantic comedies that I read, and it's definitely to blame for my newfound obsession with the genre. Set against the backdrop of a Bachelor-esque reality TV show, The Charm Offensive follows the love story between Charlie, the painfully awkward star of the show, and Dev, the producer who's responsible for crafting his love story. Absolutely adorable; will also make you want to grab the protagonists by the shoulders and shake some sense into them.
Representation: gay main character (MC), queer MC, many LGBTQ+ supporting characters.
Content considerations: The book deals pretty directly with mental health issues (anxiety, depression, and OCD), and features open-door sex scenes. Find more content warnings on the author's website
---
The Perks of Loving a Wallflower
by Erica Ridley
I would have read this book in a single sitting if not the intrusion of my basic needs. In Regency era England, a master of disguise and a bluestocking team up to solve a mystery and smash the patriarchy. I absolutely loved being a part of their story (and the Wynchester family). This is a light and fun read, with a dash of adventure. And okay, the casualness of queerness is definitely a little anachronistic—but you know what, if the price of queer love without backlash or is anachronism, I will absolutely take it.
Representation: sapphic relationship, nonbinary MC.
Content considerations: Open door sex scenes.
---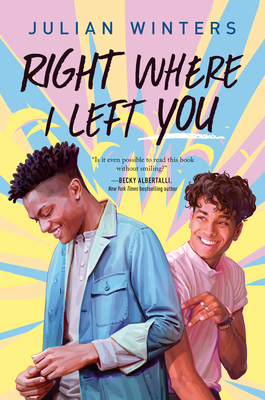 Right Where I Left You
by Julian Winters
This adorable YA read follows two best friends in the summer after their senior year of college. Right Where I Left You is a love letter to nerds and geeks—to those of us who care immensely for comic books, games, or TV series and long to see ourselves reflected back in the media we love. An absolutely heartwarming book about friendship, family, and the twists and turns of young love.
Representation: gay MC, bi MC, many supporting characters with LGBTQ+ identities.
Content considerations: Divorce.
---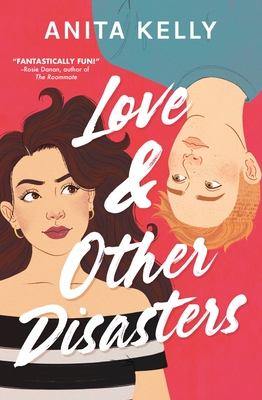 Love and Other Disasters
by Anita Kelly
Competitors on a cooking show fall for each other over the course of the competition! I absolutely love both our protagonists (we've got a great grumpy/sunshine dynamic), and it's always great to see some nonbinary representation.
Representation: queer MC, nonbinary MC.
Content considerations: Transphobia, open-door sex scenes, divorce.
---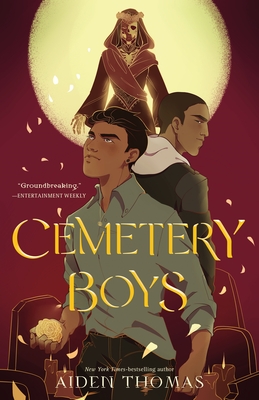 Cemetery Boys
by Aiden Thomas
I simply cannot stop talking about this book. It's one of my staff picks, and it's one of those books that I just can't help but recommend to everyone I know (and everyone I don't know). This YA romance/fantasy/mystery follows a trans brujo who, while trying to prove himself to his family, accidentally summons the wrong spirit. There is nothing I don't love about this book.
Representation: gay trans MC, gay MC.
Content considerations: Misgendering, blood, death, murder.
---
Something to Talk About
by Meryl Wilsner
A false rumor that just brings the rumored couple closer together, and might reveal feelings they didn't even know were there? I ate this one up! I want to be best friends with both Jo and Emma, and I love seeing them slowly learn to trust one another. This is definitely a slow burn—so maybe not the book to read for the less patient readers.
Representation: bi MC, lesbian MC.
Content considerations: Sexual harassment, one open door sex scene.
---
This Is How You Lose the Time War
by Amal El-Mohtar and Max Gladstone
Okay, okay, okay! Fine, this is not a clear-cut romance and people might argue that this is a science fiction book that happens to feature some romance, but I think it makes the list. I mean, the whole book is composted of letters between two time-travelling agents of who work for opposing entities trying to change the past to secure the future ... what's more romantic than that?
Representation: sapphic relationship.
Content considerations: Natural disaster, war, death, blood.
---
More LGBTQ+ Romances:
Adult:
Young Adult: