Happy Birthday, Beatrix Potter!
Friday, July 28th, 2017
Beatrix Potter, best known for her beautifully illustrated children's stories featuring Peter Rabbit, Benjamin Bunny, and other animal friends, was born on today's date in 1866 in London, England.
Though never formally educated, Helen Beatrix Potter was a curious and dedicated student of the natural world. She began drawing and painting at a young age, often using her pet rabbits Benjamin Bouncer and Peter Piper as models. Her family summered in Scotland, and later the Lake District in northwest England, where she studied and drew the plants and animals, honing her skills as an illustrator.
She was invited to study fungi at the Royal Botanical Gardens, creatinging not only accurate scientific illustrations, but also theories on how fungi reproduce. She detailed her observations in a paper titled "On the Germination of the Spores of Agaricineae." Though the paper was never published, it was presented before the Linnean Society of London by fungi expert George Massee, since women at the time were not permitted to present their work in such a forum.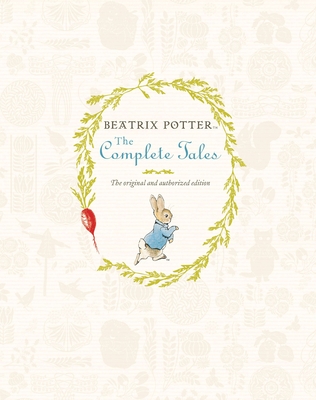 Potter's success with her scientific illustrations led her to branch out to commercial work, and she published greeting card designs and worked as an illustrator for publisher Hildesheimer & Faulkner. Her attempts to publish her own book, The Tale of Peter Rabbit, were denied, but Potter was undeterred. She funded the first print run of 250 copies herself, planning to give most to family and friends, but it was met with instant public popularity and earned Potter a second look from publishers. In 1902, The Tale of Peter Rabbit was officially released, and was quickly followed by The Tale of Squirrel Nutkin, The Tailor of Gloucester and the rest of Potter's original 23 animal stories.
Peter Rabbit also holds the distinction of being the oldest licensed literary character. Potter created the first plush version of Peter Rabbit herself, and immediately registered the design with the patent office. From there, the line of merchandise associated with her stories continued to grow, including everything from tea sets to slippers.
Later in life, Beatrix Potter moved from London to live full time in the Lake District, where she became an outspoken advocate for The National Trust, the organization dedicated to preserving the natural beauty of the Lake District. Ever the animal lover, she bred and raised Herdwick sheep, and was even elected President of the Herdwick Sheep Breeders' Association as the first woman ever to hold the position. After her death in 1943, her farms, with more than 4,000 acres in total, were left to the National Trust. Her home at Hill Top Farm has been maintained just as it was when Potter lived there, and remains a popular tourist attraction.