Happy Birthday, Dr. Seuss!
Friday, March 2nd, 2018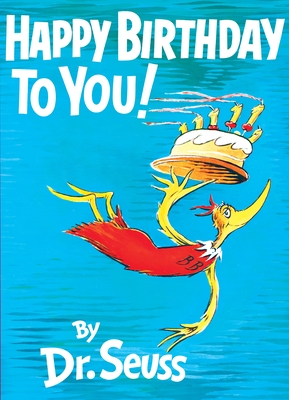 Theodore Seuss Geisel, better known by his pen name, Dr. Seuss, was born on today's date in 1904. He is, of course, most famous for his work as a children's author and illustrator, creating classic characters such as The Cat in the Hat, the Grinch, Horton the Elephant, and many others.
Geisel began his career as a writer, illustrator, and cartoonist for magazines, newspapers, and ad companies. During WWII, he worked with the U.S. governement creating animated training films and propaganda posters for the Treasury Department and the War Production Board. His first book for children, And to Think That I Saw It on Mulberry Street, wasn't published until 1937, after having been rejected more than 25 times.
His breakthrough success, The Cat in the Hat, came about after he was asked by a publisher to create a children's book using 220 vocabulary words. Geisel's headwear-sporting feline burst onto the scene in 1957, and his popularity hasn't waned since.
Geisel's work, which was the inspiration for films and even a musical, earned a multitude of awards throughout his career, including a Pulitzer Prize, multiple Caldecott honors, a Peabody Award, and two Emmy Awards.
Though Geisel died in 1991, his stories and illustrations remain a staple of children's literature. Every year on his birthday, school children mark the occasion with Read Across America Day, a national celebration of the love of reading, and, for many, the cat that started it all.
---