Happy Birthday, J. R. R. Tolkien!
Wednesday, January 3rd, 2018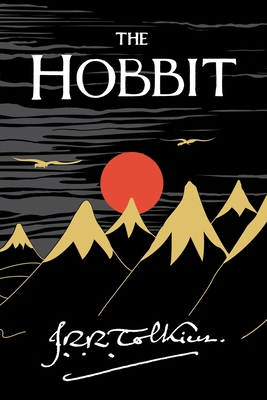 Today marks the 126th anniversary of the birth of John Ronald Reuel Tolkien, the author of The Lord of the Rings, The Hobbit, and other high-fantasy epics.
Tolkien didn't set out with the intention of becoming a fantasy author. He was, first and foremost, an expert in words and languages. He experimented with constructed languages, including Esperanto, as a teenager, and the fascination never left him. After the first World War, Tolkien returned to civilian life with a job at the Oxford English Dictionary, where he wrote information on the history and etymology of his assigned words. From there, he made the leap into academia as the youngest professor at the University of Leeds before going on to teach at Oxford, where he had a fellowship at Pembroke College.
It was during his time at Oxford that Tolkien wrote The Hobbit and the start of what would become The Lord of the Rings. Though he was no stranger to publishing--by this time, Tolkien had published numerous scholarly works and translations--he had never intended to publish The Hobbit. He was fond of writing and illustrating stories for his children, and The Hobbit began in much the same manner. When Tolkien did submit the story, however, it quickly gained popularity, not only with children but with older readers as well. The call for a sequel was what led Tolkien to delve more deeply into what would become Middle-earth, creating languages, races, geography, and thousands of years of history for his imagined land.
The result, The Lord of the Rings, was intended as a single book, though, given its size, it was published in three volumes, released 1954-1955. Further material relating to Middle-earth, including The Silmarillion, was published after Tolkien's death in 1973.
The high-fantasy epics Tolkien created have inspired generations of writers, filmakers, artists, and fans. His stories have been made into films and plays, paintings and songs, and continue to shape the style of fantasy as a genre.