Happy Birthday, Mary Shelley!
Wednesday, August 30th, 2017
Mary Wollstonecraft Shelley, best known, of course, for her book Frankenstein, or the Modern Prometheus, was born on this day in 1797.
Though her life was relatively brief, it was certainly not without impact. Mary Shelley was born to prominent parents. Her mother, Mary Wollstonecraft Godwin, was something of a radical. Nearly a century before the term "feminism" existed, she published A Vindication of the Rights of Woman promoting sexual equality. Unfortunately, Mary Shelley never knew her mother, as she died shortly after Mary was born, leaving her in the care of her father, William Godwin. With political views similar to his late wife's, and a knack for writing himself, Godwin was a celebrated member of political society and the author of Caleb Williams, a book often considered to be the first English detective novel.
Godwin remarried when Mary was four, and though she had a poor relationship with her stepmother, Mary Jane Clairmont, it may have been she who indirectly helped young Mary get her start in publishing. She encouraged her husband to open a publishing house geared toward children's books, and it was here that Mary's first publication, Mounseer Nongtongpaw; or, the Discoveries of John Bull in a Trip to Paris, was created when she was only 11.
Around fourteen or fifteen, Mary came first came into contact with Percy Shelley, who was traveling in the company of his first wife. Two years later, with Shelley's marriage rocky and Mary hoping to escape her stepmother's influence, the pair eloped and fled to tour the Continent, as Shelley had not divorced. Though her poet partner encouraged her to write, Mary initially struggled to finish her works as first pregnancy, and then the loss of her daughter interfered. In 1816, the Shelleys returned to the Continent to stay with George Gordon, Lord Byron, in Geneva. In the company of fellow writers and finally with the opportunity to work, Mary Shelley began to write what would become her most famous work: Frankenstein, or the Modern Prometheus.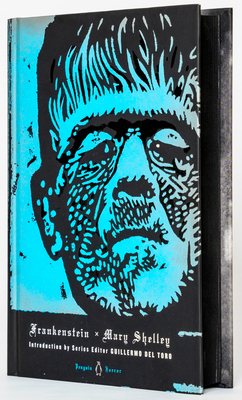 Though Frankenstein met with great success, Mary Shelley published little else for several years. A series of losses, including two children, her half sister Fanny Imlay, and her husband, left her shaken and bereft. Without financial support--her and Percy's elopement had largely estranged them from their families--she had little choice but to return to her work. Valperga, a novel in three volumes, was published in 1823, and she also helped to collect, edit, and complete works by her late husband. Her own shorter works, including essays, book reviews, biographical sketches, and dramas, regularly appeared in periodicals of the day. Her last novel, Faulkner, was published in 1837. Though she continued to write, her later publications were all compilations of letters, essays, and stories written throughout her travels.
Mary Shelley was 53 when she died on February 1st, 1851. Though best known for a single novel, her body of work is expansive, and critics agree that her skill as a writer of nonfiction--especially of travelogues--surpasses her skill as a novelist. Despite numerous hardships and tragedies, Shelley carved out an enduring place for herself in the world of literature, and the impact of her work continues to resonate with readers--and with theatre- and movie-goers--even today.