Happy Birthday, Zane Grey!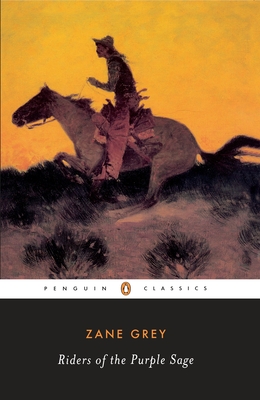 Tuesday, Janiuary 31st, 2017
The writer Pearl Zane Grey was born on this day in 1872 in Zanesville, Ohio. Now considered one of the fathers of the American Western, he very nearly ended up practicing dentistry instead!
Grey had already received his degree and moved to New York to open his dentistry practice when he met C. J. "Buffalo" Jones. Jones was a bison hunter and conservationist who later served as the first game warden of Yellowstone National Park. He convinced Grey to travel the American West with him so that Grey could gather material and write a biography of Jones.
The trip made quite an impression; although the partially fictional "biography", The Last of the Plainsmen, never received much attention, the people and places "out west" inspired Grey to keep writing. In total, he wrote dozens of books, mostly pulp westerns whose gunslinging heroes and damsels in distress helped define the genre. His most famous book, Riders of the Purple Sage, was published in 1912, but Grey continue to write until his death in 1939, with several books and newly compiled serials released posthumously.
---