Human Sexuality
Why Should We Learn More About Human Sexuality?
Eight Books To Broaden Your Knowledge

Sexual expression and health are central to the human experience. Human sexuality creates and embodies life, pleasure, bonding, and our identities as individuals. The World Health Organization partially defines sexual health as "a state of well-being in relation to sexuality across the life span that involves physical, emotional, mental, social, and spiritual dimensions." Human sexuality, therefore, is a major factor in both personal and social health and well-being.
Unfortunately, in the United States, most discussions about human sexuality are labeled as taboo. Preventing, denying, or avoiding those discussions often leads to unsupportive, counterproductive, and harmful situations and environments. Presently, for example, the United States is dealing with an unprecedented amount of legislation and social action against reproductive rights and the LGBTQ+ community. Legislation and book bans are restricting education, expression, safety, and care for people of all ages, directly harming their quality of life.
However, there is an ironic ray of sunshine to these actions. The increased restriction of sexual health education is simultaneously increasing our collective discussions about it. Hopefully, this tumultuous and uncertain time will open up more learning and explorative opportunities for people, and we will be able to create more welcoming conversations that eliminate taboos, fears, and stigmas.
A wonderful way to bolster these conversations is with books. Unfortunately, the plethora of information out there can feel overwhelming. To make your search easier, I have put together eight books that are informative and wondrous stepping stones into the mountain range of human sexuality education.

---
Introductions to Human Sexuality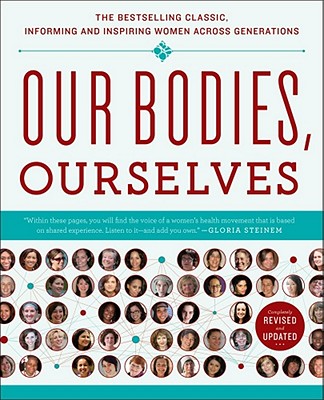 One of the most well-known comprehensive sexual education books is Our Bodies, Ourselves by the Boston Women's Health Book Collective. Our Bodies, Ourselves focuses on women's sexuality and reproductive health from puberty to menopause, and everything in between. This edition includes information on gender identity, activism, sexuality throughout life, and navigating the healthcare system. This book is a must-have for anyone wanting to know more about women's health in a straightforward way.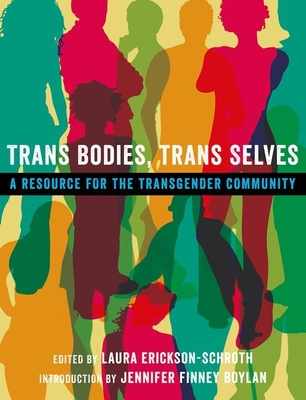 Although Our Bodies, Ourselves has some content on gender identity and sexuality, it is primarily focused on cisgender women's health. A wonderful additional resource for all Transgender and Non-Binary people is Trans Bodies, Trans Selves. The book covers various social and cultural topics, medical and surgical transition and care, mental health, relationships, and more.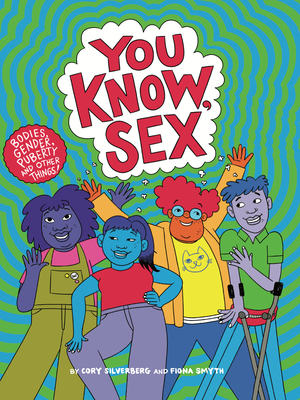 For pre-teen and teenaged readers, You Know, Sex: Bodies, Gender, Puberty, and Other Things by Cory Silverberg is a bright and engaging illustrated option to learn about human sexuality. Readers are guided through the chapters by four middleschoolers learning about comprehensive sexual education — which includes hormones and development, as well as pleasure, consent, and the multifariousness of sexuality. You Know, Sex includes trans, non-binary, intersex, and disabled experiences.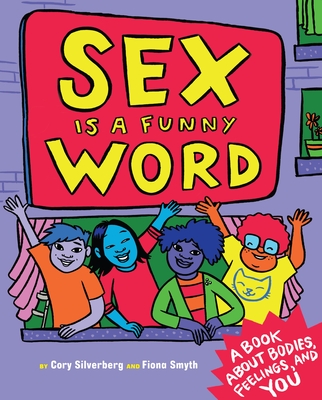 For younger readers (roughly 8-10 years), Silverberg has another book, Sex Is A Funny Word: A Book About Bodies, Feelings and You, in the same engaging, illustrated format. Sex Is A Funny Word is a great age-appropriate option to start opening up conversations with kids about pleasure, sexuality, consent, and emotion.
I would suggest these two books even to adults. There are plenty of topics, such as pleasure and boundaries, that many adults didn't get the chance to learn about in sex education—or have not figured out how to talk to young people about them. Why not learn about it now in a fun, illustrated format?!

---

Communication & Consent

I firmly believe that although learning about our biology and sexualities is important, comprehensive sexual education cannot function or be applicable without learning about healthy communication. Frequently, especially in K-12 sex education, healthy communication is narrowly taught through learning how to avoid and notice abusive relationships, and learning about affirmative consent solely in a sexual context. However, healthy communication and consent is far broader than that. Healthy communication includes learning how to recognize, feel, process, and express our own emotions. It requires practicing nonviolent communication, and engaging with others empathetically and with transparency.
Consent is not limited to "Yes means Yes, and No means No," sexually. Consent includes asking before we hug or take a photo of someone, respecting someone's space, and establishing and respecting emotional and social boundaries.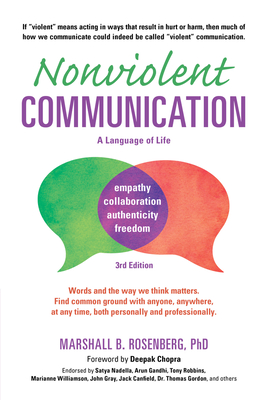 Navigating healthy communication is no easy task. My first book suggestion to understand this topic is Nonviolent Communication: A Language of Compassion by Marshall Rosenberg. Rosenberg provides tools to effectively communicate your needs and feelings in order to improve and strengthen your relationships with yourself and others.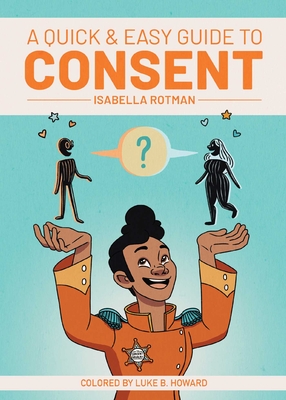 The tools in this book, especially on exploring, affirming and communicating feelings, have been life changing for me. Nonviolent Communication also includes practical exercises and reflection questions to dig a bit deeper into ourselves and the text.
If you are looking for a quick and easy guide to navigating consent, well…A Quick and Easy Guide to Consent by Isabella Rotman is the book for you. This pocket-sized illustrated guide goes over giving and receiving consent in all situations. A Quick and Easy Guide to Consent is a witty and fun exploration into the importance of boundaries, what affirmative consent really looks like, and how to generally respect others' bodies and spaces.

---
Philosophies of Sexuality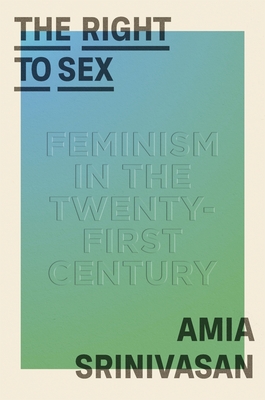 I love to learn about the biological and emotional aspects of human sexuality; however, what really gets my heart and brain going are the philosophical aspects of it. My first suggestion, The Right to Sex: Feminism in the Twenty-First Century by Amia Srinivasan, is a well-needed refreshment in contemporary feminist discussions. Srinivasan, without hesitation or extenuation, explores many highly contentious and nuanced topics on Feminism and human sexuality. She discusses carceral feminism, #MeToo, navigating pornography ethics, and, chiefly, the social affects and implications of our right to sex. The Right to Sex satisfied my need for challenging and engaging philosophical discussions on human sexuality, and served as an educational tool I will use for a lifetime.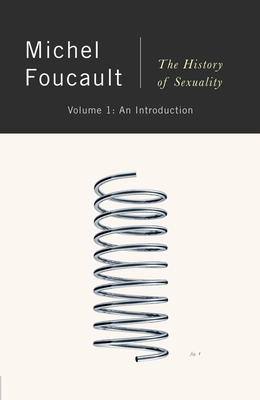 My favorite book, or rather books, on human sexuality are the History of Sexuality volumes by Michel Foucault. Foucault was a French philosopher known for his work in political and social theory, specifically on power and knowledge, and the control they yield in social institutions. In The History of Sexuality Volume 1: An Introduction, Foucault examines why we discuss and analyze sex, and the mechanisms of power within society that lead us to define, control, and organize human sexuality. In the subsequent volumes, Foucault continues to analyze our relationship with human sexuality all the way from ancient Greece to the 20th century. These books will completely upend your preconceived notions of human sexuality in the best ways possible.

---

I often tell people that human sexuality is connected to every part of our lives. The deeper and deeper you look, the more connections and intersections you will find. These eight books are just for dipping your toes into human sexuality education. However, if none of them are of interest to you, but you still want to learn more, I suggest starting with a topic that interests you, or a hobby or experience important to you. Are you a writer, a nurse, or even a banker? Do you like fashion or carpentry? I'm sure that there is information out there for you related to your interests and human sexuality, no matter how niche or seemingly unrelated. And, speaking from experience, once you fall down the glorious rabbit hole of human sexuality, there really is no going back or seeing the world the way you did before.