Introducing: Brilliant Book Groups!
We've gotten a lot of requests to host a regular book group (or two!) here at Brilliant Books, so all you literature-lovers out there will be happy to know--it's happening! We're kicking off the program with two groups, each facilitated by one of our Brilliant booksellers. All the titles on the Brilliant Book Groups reading lists will be 20% off to all participants, so stop by and pick up a copy or order online today!
The first is geared toward a wide range of interests, including fiction and non-fiction, all with a slightly more literary bent. This will be facilitated by Sharon, and will meet on the second Tuesday of each month from January until May.
The second group is hosted by Jodie, who also curates our "nerd bunker" and science fiction and fantasy collection, and will be reading a range of speculative fiction. This group is scheduled to meet on the third Tuesday of each month.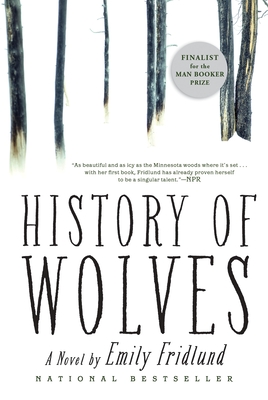 A History of Wolves-- Meeting January 9th from 6-8 pm
Teenage Linda lives with her parents in the austere woods of northern Minnesota, where their nearly abandoned commune stands as a last vestige of a lost counter-culture world. Isolated at home and an outsider at school, Linda is drawn to the enigmatic Lily and new history teacher Mr. Grierson. When Mr. Grierson is faced with child pornography charges, his arrest deeply affects Linda as she wrestles with her own fledgling desires and craving to belong. And then the young Gardner family moves in across the lake and Linda finds herself welcomed into their home as a babysitter for their little boy. But with this new sense of belonging comes expectations and secrets she doesn't understand and, over the course of a summer, Linda makes a set of choices that reverberate throughout her life.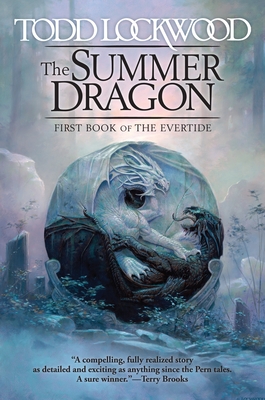 The Summer Dragon-- Meeting January 16th from 6-8 pm
Maia and her family raise dragons for the political war machine. As she comes of age, she hopes for a dragon of her own to add to the stable of breeding parents. But the war goes badly, and the needs of the Dragonry dash her hopes. Her peaceful life is shattered when the Summer Dragon--one of the rare and mythical High Dragons--makes an appearance in her quiet valley. The Summer Dragon is an omen of change, but no one knows for certain what kind of change he augurs. Political factions vie to control the implied message, each to further their own agendas.
Have other ideas for book groups? Share your thoughts and send us an email at life@Brilliant-Books.net