Kendall's Predictions
It all started with a roller rink. Or at the very least, a conversation about one. I was explaining my theory that once the pandemic is over and life can go back to some form of normalcy, I think roller rinks are going to make a big comeback. Think about it. With the return of the 80s nostalgia that has come from shows like Stranger Things coupled with the entirety of Tik Tok bleeding all of the roller skate companies dry for the whole of summer 2020, I think there's going to be a real market in bringing roller rinks back. What better way to celebrate the return of social gatherings than roller skating with a big group of friends?
As you may imagine, I have a lot of thoughts about what's to come in the next few years. I try to be a forward thinker and find myself trying to predict the next big thing all the time. So, what do I think is coming in the book world soon? A lot of things, clearly.
---
The Return of Vampires
I think the time has finally come. Ever since the boom of the Twilight series, there have been few Vampire stories making massive waves. It seemed like, for a period of time, anything that came out with a blood-sucking character was bound to be compared to Twilight, even if the stories weren't all that similar. Now, 15 years after the release of the first book, I think we're finally ready for a (probably quite dark) revival and I could not be more excited.
---
The Decline of Dystopia
Dystopia arguably hit a peak back in the early-to-mid 2010s with the success of The Hunger Games and Divergent series, and while we see some fun new dystopias every now and again, one could say that it's been a declining genre over the last little while. While I'm sure there will be plenty of authors who find a lot of inspiration in the last year, for many people, I think dystopias might hit a bit too close to home and we'll probably see a bit less of them moving forward.
---
A Mermaid Boom
I think mermaids are an underutlized mythical creature and I am SO excited to see that slowly but surely, they're starting to make a comeback. To me, the coolest thing about mermaids is that there's just so many different directions they can go in. Whether we're going light and fun a la H2O: Just Add Water, (this is probably a niche reference), dark and villainous, or something new all together, there are so many different options.
---
Reading More Diversely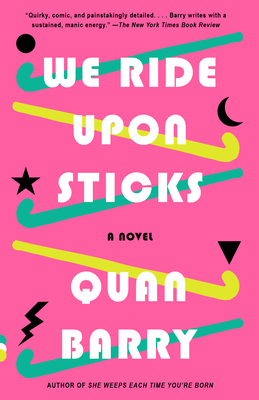 The last few years have made it very clear that reading diversely is incredibly important. As we continue to support more BIPOC, queer, disabled, and neurodiverse authors and stories, I can only imagine that more will be coming! This is also a reminder that if you want to continue to see more diversity in your favorite genres, preorders are a great way to help promote these awesome titles!
---
Offbeat Historical Fiction
While we're talking about diversity, I'd really like to see more of it in historical fiction. Not only in that I'd like to see more representation, (ya know, because people of color, gay people, and disabled people have existed all throughout history...), but I'm also just really tired of World War II stories. As a history nerd myself, I often think about all of the opportunity to share really unique and interesting parts of history through a fiction format and find myself bummed out over and over at the lack of diversity in historical fiction. This is really less of a prediction and more of a plea, but more cool historical fiction please!
---
Bring Back Intricate Covers!
As a visual artist, I'm always really interested to see what's going on in cover design. The last few years have seen an age of minimalistic graphic design, simple illustrations, and bold colors, and while I do quite like a lot of what's being done, I think it's time to bring back really intricate, multifaceted, full-of-symbolism cover design. Book covers that truly look like works of art are my absolute favorites.
---
I love a good multimedia book. Whether there's interviews, podcast episodes, illustrations, transcripts, graphics, unique formatting, text messages, or quite literally anything else embedded into the story, these types of books are always intriguing to me. I think in an age of burnout and people finding their attention spans shorter than ever, these multimedia stories could be a really good way to keep people of all ages engaged in stories for longer. I especially think this is really helpful for kids who claim to not be readers. I mean, look at how well graphic novels have done.
Will any of these things actually happen? I don't know, I'm not a psychic. Maybe dystopia will hit an all time high, maybe covers will be all white with black text. Regardless, it sure is fun to think about.