Let Kids Read Graphic Novels!
I love helping kids find the books they want to read. There is so much excitement and enthusiasm when they find that new book from their favorite author or discover something just right. More often than not, its the graphic novel section they run to excited, jumping up and down as they discover a new Dog Man or new book from Raina Telegemeier.
As a Children's specialist, we often hear from parents that their kids love graphic novels, but that they are hoping to push them into a "real" book. As a parent myself, I get it, they devour these books in a flash. We want them to be reading, and are constantly reminded how important it is for their future success.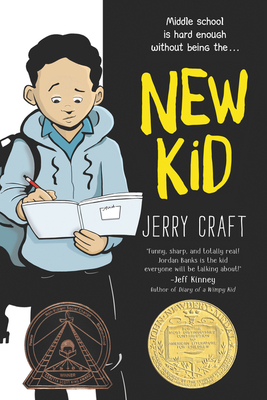 But, as a parent and bookseller, I'm here to say, let them read graphic novels! They are a gateway to reading for the reluctant reader, a book to relax with after a long day of concentrating at school and they grow future passionate readers. They can't wait for the next in their favorite series to come out and they share this enthusiasm with their friends. Kids talking about favorite books! Together! Often, there is a concern that it's not really reading, but, in fact, reading a graphic novel is a fantastic way to take in information and grows comprehension skills beyond the written word, combining art interpretation and the narrative voice.
This year's Newbery winner, New Kid, is the first ever graphic novel to receive this honor. I am so excited about the choice and am looking forward to more books in this expanding genre for young readers.
---