Magpie Murders Set for Television Series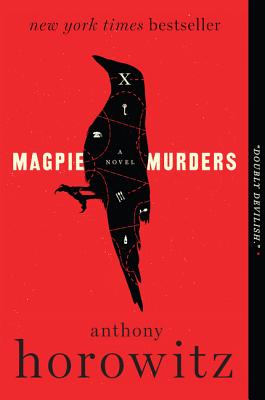 Great news for mystery fans! Anthony Horowitz's bestselling novel Magpie Murders will air as a six-part series on PBS Masterpiece here in the US, and throughout the UK on BritBox UK. Horowitz himself is adapting the book for television.
"It wasn't easy to adapt," Horowitz told Deadline in an interview regarding the announcement. "But I think the result is a completely original drama that will delight and beguile audiences in equal measure." Horowitz is also the creator and writer of BAFTA award-winning Foyle's War and Midsomer Murders, both of which also aired on PBS Masterpiece. His many other books include The Word is Murder, Moriarity, and the Alex Rider series for young readers.
Here at Brilliant Books, Magpie Murders has been a staff favorite as well as one of our Top Ten Bestsellers of 2018. While there's no release date yet for the television series in either the UK or the US, there is a date for the release of the sequel novel, Moonflower Murders. Set to hit shelves on November 10th, it's already available for preorder!
---