Meet the Reader: Joe Sacksteder
We spend a lot of time introducing writers, poets, and novelists, but we want to branch out a bit and share some stories from a different perspective. For this series, Meet the Reader, we're assembling mini-interviews packed with recommendations from readers near and far. Some might be authors, illustrators, or work in publishing, but some might be book lovers just like you. Today, we're reading with author and teacher Joe Sacksteder!
---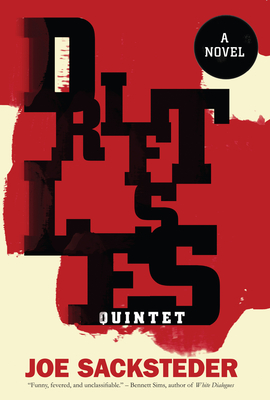 I'm the author of the story collection Make/Shift (Sarabande Books) and the novel Driftless Quintet (Schaffner Press), both published in 2019. My album of audio collages, Fugitive Traces, is available for purchase and listening on the website of Punctum Books—in it, my main instrument is the voice of German art house film director, Werner Herzog. My fiction, nonfiction, poetry, and audio-visual work has appeared or is forthcoming in such venues as Michigan Quarterly Review, DIAGRAM, West Branch, Salt Hill, New South, The Offing, and Ninth Letter. I'm a PhD candidate in English Literature and Creative Writing at the University of Utah and the Director of Creative Writing at Interlochen Center for the Arts; my master's degree is from Eastern Michigan University, where my sister Amy teaches visual art. I live in downtown Traverse City and terrorize the local adult hockey leagues.
What's a book that you have faked reading?
Georges Perec's An Attempt at Exhausting a Place in Paris. Jenny Offill was just part of our Visiting Writer Series at Interlochen, and her reference to this book in her master class exposed my lie to the whole department.
What's a book that changed your perspective?
Muriel Rukeyser's poem sequence, "The Book of the Dead," from her collection U.S. 1. Documenting the Hawk's Nest Tunnel Disaster of West Virginia in the 1930s, it showed me the antithesis of ivory tower poetics, how poets could do field work and create real change in the world.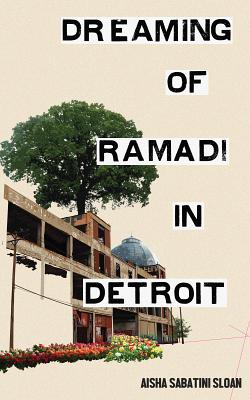 What's one book that's underhyped/overhyped?
Underhyped: Aisha Sabatini Sloan's Dreaming of Ramadi in Detroit; overhyped: I'm going to get in enough trouble with my next answer…
Name the most popular book that you hated and tell us why.
This is high sacrilege in my circles, but I truly labored through Gabriel Garcia Marquez's One Hundred Years of Solitude. Complex structures are what most appeal to me about literature, so the way that events just happened one after another in a seemingly random way… maybe that's more like real life, but it's not what I turn to books for.
What's one author or book you're an evangelist for?
Elissa Washuta. I teach her essays to my high schoolers as often as possible, especially "The American Fencing Handbook." I worried I might get fired for teaching My Body is a Book of Rules, and I look forward to worrying about getting fired for teaching her incendiary upcoming collection, White Magic.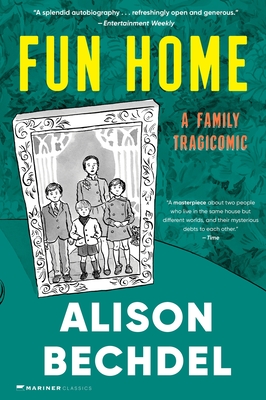 What are your top books with pictures, whether they're illustrated editions, graphic novels, books with diagrams, picture books...anything goes!
Max Ernst's The Hundred Headless Woman, Alison Bechdel's Fun Home (duh), Claudia Rankine's Citizen, and Maria Romasco Moore's Ghostographs.
Anything else you think we (and our readers) would love to know?
The skunk smell that I inadvertently brought into Brilliant Books a few weeks ago after a skunk went off below my house seems to have dissipated. The store is safe to visit again.
---
Want to nominate a reader for our Meet the Reader series? All readers ages 13 and up are eligible. Readers under 13 can participate with a parent's permission and, when required, assistance.