National Writers Series Updated Schedule
To best protect our community, all National Writers Series in-person events for May, June, and July have been called off. However, that doesn't mean that you have to miss out on these incredible discussions! Check out the full list of all of the events that have been rescheduled or moved online below!
---
Scott Turow's event discussing his book, The Last Trial will continue as planned, just online rather than in person. The event will be hosted by Patrick Livingston via Zoom on May 20th at 7pm.
About the Book
At eighty-five years old, Alejandro "Sandy" Stern, a brilliant defense lawyer with his health failing but spirit intact, is on the brink of retirement. But when his old friend Dr. Kiril Pafko, a former Nobel Prize winner in Medicine, is faced with charges of insider trading, fraud, and murder, his entire life's work is put in jeopardy, and Stern decides to take on one last trial.
In a case that will be the defining coda to both men's accomplished lives, Stern probes beneath the surface of his friend's dazzling veneer as a distinguished cancer researcher. As the trial progresses, he will question everything he thought he knew about his friend. Despite Pafko's many failings, is he innocent of the terrible charges laid against him? How far will Stern go to save his friend, and -- no matter the trial's outcome -- will he ever know the truth?
---
Elaine Weiss - June 11th, 2020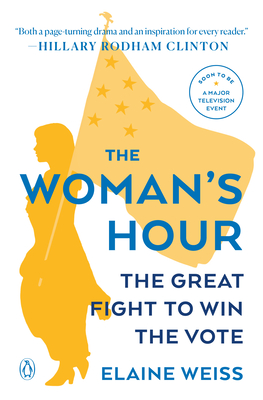 Elaine Weiss's event surrounding her book, The Woman's Hour: The Great Fight to Win the Vote has been moved online. The event will be hosted by Susan Odgers as planned, just now through Zoom. The event will go live at 7pm on June 11th.
About the Book
Nashville, August 1920. Thirty-five states have approved the Nineteenth Amendment, granting women the right to vote; one last state--Tennessee--is needed for women's voting rights to be the law of the land. The suffragists face vicious opposition from politicians, clergy, corporations, and racists who don't want black women voting. And then there are the "Antis"--women who oppose their own enfranchisement, fearing suffrage will bring about the nation's moral collapse. And in one hot summer, they all converge for a confrontation, replete with booze and blackmail, betrayal and courage. Following a handful of remarkable women who led their respective forces into battle, The Woman's Hour is the gripping story of how America's women won their own freedom, and the opening campaign in the great twentieth-century battles for civil rights.
---
Hosted by Cynthia Canty, Robert Giles's event discussing his book When Truth Mattered has been rescheduled for the fall with a new date to be announced soon.
About the Book
When Truth Mattered is a gripping, authoritative account of a young editor and his staff painstakingly pursuing the truth of the Kent State shootings on May 4, 1970 - a tragedy that has haunted the nation for 50 years and significantly changed the debate about the Vietnam War.
The heart-pounding story captures the flash of National Guard rifles, the bloody aftermath of four students killed and nine wounded, and the stress of reporters hurrying to sort fact from fiction for a horrified world wanting to know "what" and "why."
The Beacon Journal's Pulitzer Prize-winning coverage created a truthful narrative that has stood unchallenged and unchanged for five decades. It also provides an urgent lesson for today: What is the role of truth in media? Can you trust the news that you're hearing and seeing? If not, how do you equip yourself? When Truth Mattered shows how journalism was done right ... and how those standards must still be applied today.
---
Pam Houston - December 2nd, 2020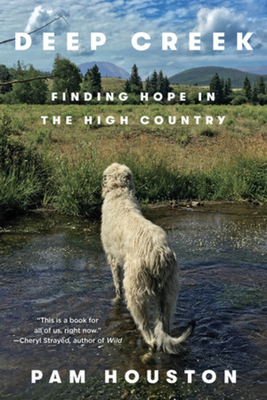 Hosted by Christal Frost, Pam Houston's event for her newest book, Deep Creek that was originally scheduled to take place on April 30th has been rescheduled for December 2nd. Tickets purchased for the original date will be honored.
About the Book
On her 120-acre homestead high in the Colorado Rockies, beloved writer Pam Houston learns what it means to care for a piece of land and the creatures on it. Elk calves and bluebirds mark the changing seasons, winter temperatures drop to 35 below, and lightning sparks a 110,000-acre wildfire, threatening her century-old barn and all its inhabitants. Through her travels from the Gulf of Mexico to Alaska, she explores what ties her to the earth, the ranch most of all. Alongside her devoted Irish wolfhounds and a spirited troupe of horses, donkeys, and Icelandic sheep, the ranch becomes Houston's sanctuary, a place where she discovers how the natural world has mothered and healed her after a childhood of horrific parental abuse and neglect.
In essays as lucid and invigorating as mountain air, Deep Creek delivers Houston's most profound meditations yet on how "to live simultaneously inside the wonder and the grief… to love the damaged world and do what I can to help it thrive."
---
Mark Nepo's event originally scheduled for July 10th will now take place as a part of next summer's festivities. Mark will be back to discuss The Book of Soul: 52 Paths to Living What Matters and Drinking from the River of Light: The Life of Expression in July 2021!
About the Books
In The Book of Soul, Mark Nepo, the bestselling author of The Book of Awakening, offers a powerful guide to inhabiting an authentic and wholehearted life. After we are physically born, we must be spiritually born a second time, a process that takes place through the labor of a lifetime as we develop into more fully realized beings. The Book of Soul delves into the spiritual alchemy of that transformation in all its mystery, difficulty, and inevitability.

The book is divided into four sections that mark the passages we all face: enduring our Walk in the World, until we discover Our True Inheritance, which allows us to live in the open by Widening Our Circle, as we Help Each Other Stay Awake. The Book of Soul is a piercing guide, replete with beautiful truths and startling insight, that leads us deeply into the process of transformation.
-
In this collection of interconnected essays and poetry—covering subjects ranging from the importance of staying in conversation with other forms of life to a consideration of how innovators such as Matisse, Rodin, and Beethoven saw the world—Nepo presents a lyrical ode to the creative urge that stirs in each of us. Whether it's the search for a metaphor to reveal life's beauty or the brushstroke that will thoroughly capture the moment, Drinking from the River of Light examines what it means to go ". . . beyond the boundaries of art, where the viewer and participant are one.
---
The June 28 event and fundraiser with Anthony Kronman has been canceled. Ticket purchasers will recieve a full refund