Not Just for Nerds: Comics on the Big Screen
By Pop Culture Connoisseur Jodie Brandt
The quirkier side of pop culture has met mainstream media, and the result has been spectacular. Marvel Studios and DC Entertainment are in a race to make the biggest and best comic book inspired movies. As budgets push boundaries, so do the films themselves. Heroes like Iron Man, Wonder Woman, and Captain America have graced the big screen and left the masses clambering for more. Once, only the nerds would have been caught poring over the comics for clues as to what might come next. For years, comic books were seen as a niche market, but now with A-list stars like Robert Downey Jr., Ben Afleck, and Scarlett Johansson on the cast list and amazing cinematography backing up nuanced stories, a much large portion of the audience has turned to sequential art stories to get their fix in between films.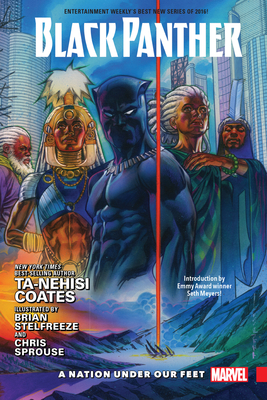 Readers aren't the only ones getting in on the comic book craze. Even big name authors, like Ta-Nehsi Coates, Roxanne Gay, and Benjamin Percy have turned their talents to creating tales told through pictures. Major and minor heroes from across comic book history have risen to fame once again and have become household names and common conversation starters.
Heroes like the Justice League, Wonder Woman, and Spider-Man become embroiled in larger than life battles as well as the rigors of everyday life on the pages of comic books and graphic novels all across the world. If you are one of the few who have fallen in love with these characters, but have yet to crack the cover of one of these titles, you are missing out on a whole new level of entertainment and escapism. Getting started can be a bit intimidating. Should you read the original stories? The reboots? What about the crossover stories? No worries. We've curated a list of titles for beginners to help you out.