Patricia A. McKillip (1948-2022)
Renowned fantasy and science fiction author Patricia A. McKillip died last week at the age of 74; though, being a leap day baby, she was only able to celebrate 19 true birthdays.
McKillip began her career writing for young people, publishing both The Throme of the Erril of Sherill and The House on Parchment Street in 1973. Her first foray into fantasy for an adult audience was The Forgotten Beasts of Eld, which won the World Fantasy Award when it was published in 1974. At the time, McKillip was only 26—far from being the high point of her writing career, this initial success was followed by dozens more books and accolades, including a Locus Award, four Mythopoeic Awards, and a second World Fantasy Award. Her work was also nominated for Hugo and Nebula awards.
Though McKillip's last book, Kingfisher, was published in 2016, she continued to write short stories, the most recent of which was included in The Book of Dragons.
Caitlin, Brilliant Books bookseller and longtime fan of McKillip's work, weighs in on what made McKillip's particular brand of fantasy unique:
---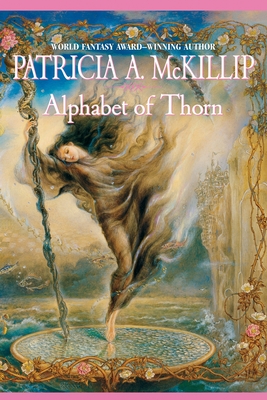 I first discovered Patricia McKillip's work at the library. As a precocious tween, I started wandering away from the children's section looking for bigger and more complex stories to sink my teeth into. I discovered lots of authors there: Neil Gaiman and Mercedes Lackey and Robin Hobb. But Patricia McKillip's books were some of my favorites. The covers were gorgeous—intricate, fantastical designs that reminded me of the illustrations in my childhood picture books of fairy tales. So I checked out The Forgotten Beasts of Eld and Od Magic and Alphabet of Thorn. I came across her short stories in Firebirds and Firebirds Rising and The Green Man: Tales from the Mythic Forest.
Through her work, I discovered more favorites, like Terri Windling and Ellen Datlow and Charles DeLint. McKillip and the cadre of other authors whose work appeared alongside hers became the yardstick by which I measured fantasy. When I started branching out and reading stories recommended by my friends and peers, I found many of the sword-and-sorcery books felt flat and empty. Sure, there was magic and questing and even dragons sometimes, but...that was it. I had grown up on fantasy like McKillip's, which was filled with feeling first and dragons second.
It's not quite even a matter of character-driven versus plot-driven, though that's one way to look at it. In a 1992 interview with Locus, McKillip mentioned "somebody called my work 'domestic fantasy' because all the kingdoms are so small and the households seem tiny and don't get into social issues and things." For her, that seemed a diminution of her work, and perhaps it had even been intended that way by whomever had initially said it, but for me, it has always felt like the perfect way to describe this kind of fantasy: not lesser, but focused. The hero isn't out to save the whole world. Instead, she's out to save her (and yes, in these stories, the characters are often female) whole world, whether that's her family or her friends or her way of life. It's good and evil writ small and intensely relatably, and it's something that I seldom found in the towering fantasy series that seemed to dominate shelves then, and, to a lesser extent, even now.
For me, there was always something nostalgic about McKillip's writing, even when it was new. It drew on the kinds of fairy tale symbology I knew from a childhood steeped in myths and legends from all around the world and it made those stories important, even in the world of adults I was just beginning to enter when I discovered her work. McKillip showed me that there are lessons to be learned from the fantastical even for grownups, and they are taught in the same language used to teach children. As she said in a 2011 interview with Locus, "yes, things fantastical matter: fairy tales matter, symbols matter; they speak to us in very intimate ways, and if we need them they are there."
I am grateful that McKillip's work is there. I think the world still needs her stories and I hope to continue to share them.