Special Preorders
From signed copies to special editions to unique swag, check out the offers currently available for preordered titles! Remember, Brilliant Books Members are also eligible for exclusive pricing on preordered books. Not a member yet? Sign up now! Your membership benefits are effective immediately.
---
---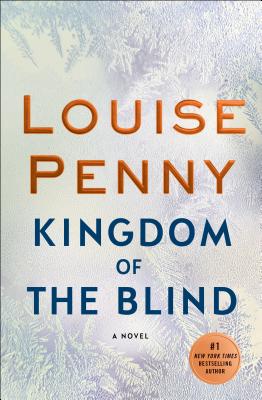 Kingdom of the Blind
On Shelves 11/27/2018
"The new Chief Inspector Gamache novel from the #1 New York Times bestselling author.
When a peculiar letter arrives inviting Armand Gamache to an abandoned farmhouse, the former head of the Sûreté du Québec discovers that a complete stranger has named him one of the executors of her will. Still on suspension, and frankly curious, Gamache accepts and soon learns that the other two executors are Myrna Landers, the bookseller from Three Pines, and a young builder.
None of them had ever met the elderly woman..."
Preorder your copy now to receive a limited edition Three Pines enamel pin. Quantities are very limited, and pins will be distributed on a first come, first served basis.
---
On Shelves 3/5/2019
The fourth installment of the Charlotte Holmes series! Preorder now to reserve a signed, personalized copy, plus an exclusive illustrated print. As always, shipping is complimentary in the US; for expedited orders or international shipping, choose the appropriate option at checkout.
---