Special Preorders
From signed copies to special editions to unique swag, check out the offers currently available for preordered titles! Remember, Brilliant Books Members are also eligible for exclusive pricing on preordered books. Not a member yet? Sign up now! Your membership benefits are effective immediately.
---
On shelves 10/9/2018
"The breathtaking story of five brothers who bring each other up in a world run by their own rules. As the Dunbar boys love and fight and learn to reckon with the adult world, they discover the moving secret behind their father's disappearance.
At the center of the Dunbar family is Clay, a boy who will build a bridge—for his family, for his past, for greatness, for his sins, for a miracle.
The question is, how far is Clay willing to go? And how much can he overcome?"
This signed limited edition comes with a leather bookmark when ordered before the release date.
---
On Shelves 10/9/2018
"In Killing Commendatore, a thirty-something portrait painter in Tokyo is abandoned by his wife and finds himself holed up in the mountain home of a famous artist, Tomohiko Amada. When he discovers a previously unseen painting in the attic, he unintentionally opens a circle of mysterious circumstances. To close it, he must complete a journey that involves a mysterious ringing bell, a two-foot-high physical manifestation of an Idea, a dapper businessman who lives across the valley, a precocious thirteen-year-old girl, a Nazi assassination attempt during World War II in Vienna, a pit in the woods behind the artist's home, and an underworld haunted by Double Metaphors. A tour de force of love and loneliness, war and art—as well as a loving homage to The Great Gatsby—Killing Commendatore is a stunning work of imagination from one of our greatest writers."
Preorder now to reserve your copy and receive a free, limited edition Killing Commendatore tote bag! Supplies are limited.
---
Unsheltered
On Shelves 10/16/2018
"The New York Times bestselling author of Flight Behavior, The Lacuna, and The Poisonwood Bible and recipient of numerous literary awards—including the National Humanities Medal, the Dayton Literary Peace Prize, and the Orange Prize—returns with a timely novel that interweaves past and present to explore the human capacity for resiliency and compassion in times of great upheaval."
This limited edition is available for preorder exclusively through independent bookstores, including right here at Brilliant Books!
---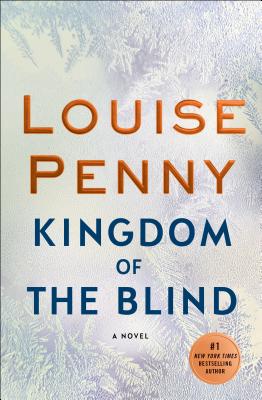 Kingdom of the Blind
On Shelves 11/27/2018
"The new Chief Inspector Gamache novel from the #1 New York Times bestselling author.
When a peculiar letter arrives inviting Armand Gamache to an abandoned farmhouse, the former head of the Sûreté du Québec discovers that a complete stranger has named him one of the executors of her will. Still on suspension, and frankly curious, Gamache accepts and soon learns that the other two executors are Myrna Landers, the bookseller from Three Pines, and a young builder.
None of them had ever met the elderly woman..."
Preorder your copy now to receive a limited edition Three Pines enamel pin. Quantities are very limited, and pins will be distributed on a first come, first served basis.
---
On Shelves 3/5/2019
The fourth installment of the Charlotte Holmes series! Preorder now to reserve a signed, personalized copy, plus an exclusive illustrated print. As always, shipping is complimentary in the US; for expedited orders or international shipping, choose the appropriate option at checkout.
---