The Problems and Positives of American Dirt: Looking for authentic voices at the border and beyond
In one of the biggest literary controversies of 2020, Jeanine Cummins' American Dirt highlighted narcoculture, violence, and immigration in Mexico but also opened up an intense conversation about who has a right to be a voice on a particular subject. With a seven-figure advance, an Oprah's book club selection, a massive advertising investment from the publisher, and positive reviews from Stephen King, John Grisham, and Ann Patchett, American Dirt seemed a book of destiny: a bestseller with literary street cred.
However, as the Chicana feminist writer Myriam Gurba wrote in her review:
Jeanine Cummins' narco-novel, American Dirt, is a literary licuado (smoothie) that tastes like its title. Cummins plops overly-ripe Mexican stereotypes, among them the Latin lover, the suffering mother, and the stoic manchild, into her wannabe realist prose. Toxic heteroromanticism gives the sludge an arc and because the white gaze taints her prose, Cummins positions the United States of America as a magnetic sanctuary, a beacon toward which the story's chronology chugs.
Ouch! But as Gurba and many other critics rightly pointed out, many of the sources that Cummins' cited as influences in her acknowledgement page have a more intimate and nuanced understanding of these topics than American Dirt. Which leads to the biggest problem with American Dirt: why was this the book with a seven-figure advance, massive marketing campaign, and celebrity spokespeople? Why not amplify the voices of BIPOC writers who have personal and cultural experience with immigrating to America to flee violence in your homeland?
Yet, perhaps partly because of the controversy, American Dirt is still on the bestseller list nearly a year after it's publication and has a high 4.31 (out of 5) rating on Goodreads, the premier bellwether for reader opinions. And as Oprah says, responding to pressure to take American Dirt off her book club list, "If one author, one artist is silenced, we're all in danger of the same. I believe that we can do this without having to cancel, to dismiss or to silence anyone."
So when a bestseller inaccurately portrays a whole country and culture despite its success, how do we counter that? READ MORE! Listening to other, more valid voices on the subject will only enhance our understanding and give us a deeper insight about modern Mexican culture, the relationship between the United States and Mexico, and the societal difficulties and challenges for the people living along the border. Below are a selection of books ranging from fiction and poetry to nonfiction and memoir that can help illuminate these topics in ways authors outside these situations cannot. Dig in! And if you want to read Myriam Gurba's infamous review of American Dirt in its entirety you can do so here.
Fiction and Nonfiction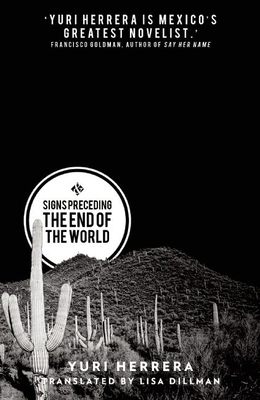 "Traversing this lonely territory is Makina, a young woman who knows only too well how to survive in a violent, macho world. Leaving behind her life in Mexico to search for her brother, she is smuggled into the USA carrying a pair of secret messages – one from her mother and one from the Mexican underworld."—Goodreads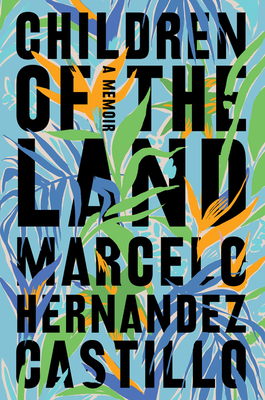 "This unforgettable memoir from a prize-winning poet about growing up undocumented in the United States recounts the sorrows and joys of a family torn apart by draconian policies and chronicles one young man's attempt to build a future in a nation that denies his existence." —Goodreads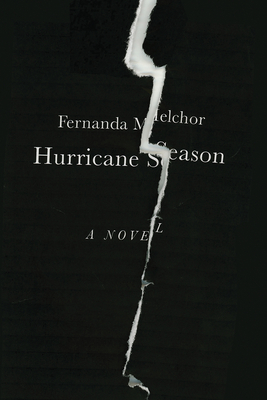 "Short listed for the Booker prize, this searing short novel is both turbulent and brutally beautiful, exposing the corrupt soul of the Mexican political underworld that is unleashed on its rural citizenry." —Mike, Brilliant Books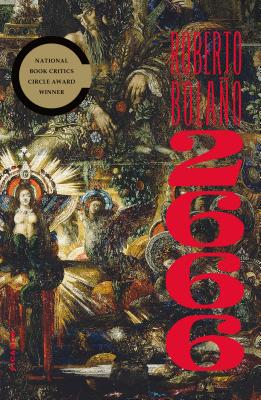 "Bolaño's epic, sprawling masterpiece takes on the true horror of the femicides in Juarez Mexico." —Mike, Brilliant Books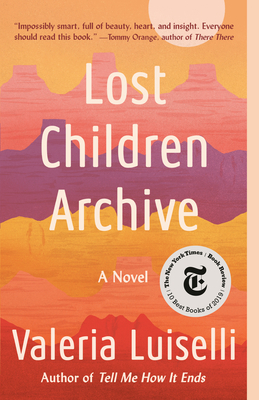 As a former volunteer interpreter for unaccompanied child migrants seeking residence and herself having gone through the Green Card process, Luiselli draws from real life and writes a novel best summed up by an NPR review, "what Luiselli has pulled off here is a twist on the great American road trip novel, a book about alienation as well as aliens that chronicles fractures, divides, and estrangement — of both a family and a country." —Mike, Brilliant Books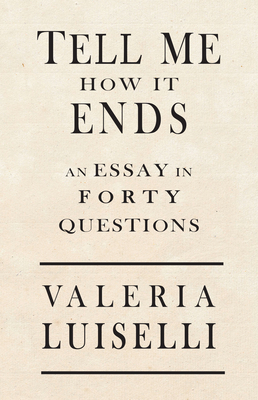 "Valeria Luiselli's extended essay on her volunteer work translating for child immigrants confronts with compassion and honesty the problem of the North American refugee crisis. It's a rare thing: a book everyone should read." —Stephen Sparks, Point Reyes Books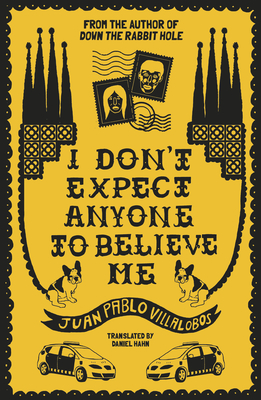 "Part campus novel, part gangster thriller, I Don't Expect Anyone to Believe Me is Villalobos at his best, exuberantly foul-mouthed and intellectually agile. This hugely entertaining novel, the winner of Spain's prestigious Herralde Prize, makes light work of difficult subjects – immigration, corruption, family loyalty and love – in a story where the bad guys aren't as expected…and nor is anyone else." —Goodreads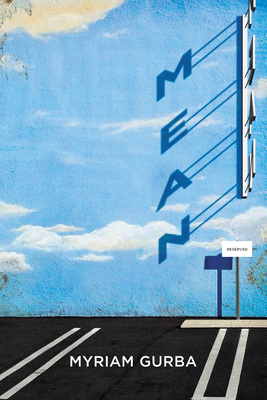 "Reflecting on her childhood growing up as a queer, mixed race Chicana in California, Gurba's sharp mind and caustic humor take on misogyny, homophobia, racism, and sexual assault. Dark, real, funny, and mean, this coming-of-age story will find you laughing through the pain." —Mike, Brilliant Books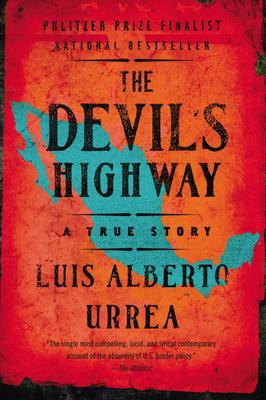 "In May 2001, a group of men attempted to cross the Mexican border into the desert of southern Arizona, through the deadliest region of the continent, the "Devil's Highway." Three years later, Luis Alberto Urrea wrote about what happened to them. The result was a national bestseller, a Pulitzer Prize finalist, a "book of the year" in multiple newspapers, and a work proclaimed as a modern American classic."—Back Bay Books, publisher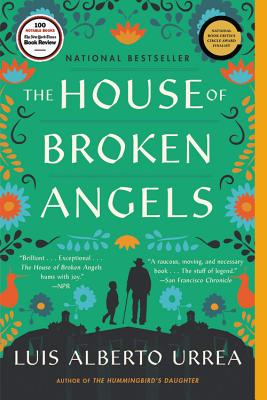 "The dying patriarch of a large Mexican-American family in San Diego gathers his friends and family for one last weekend celebration to share stories, re-negotiate relationships and divulge secrets. Death may shadow the proceedings, but this exuberant novel oozes life in all its messy glory. It reeled me in from the first page. Bonus points for the shout-out in the middle to the late great Reynolds Price."—Sharon, Brilliant Books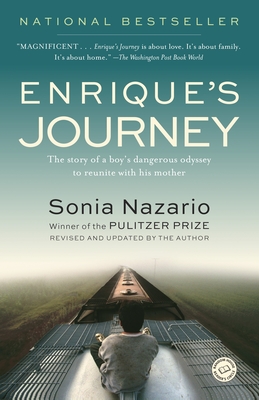 "A true story from award-winning journalist Sonia Nazario recounting the odyssey of a Honduran boy who braves hardship and peril to reach his mother in the United States."—Goodreads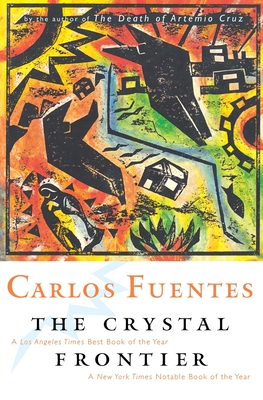 "From Mexico's preeminent man of letters, 'a Balzacian novel in nine masterly stories' (Vanity Fair) that explores the 'uneven and painful meshing of two North american cultures' (Washington Post Book World). A New York Times Notable Book of the Year. A Los Angeles Times Best Book of the Year."—Goodreads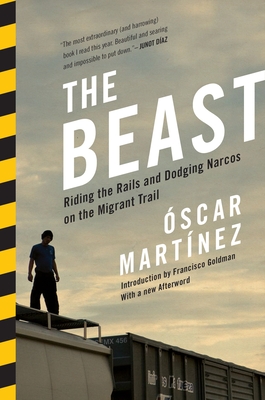 "The Beast is the first book to shed light on the harsh new reality of the migrant trail in the age of the narcotraficantes." —Goodreads
Poetry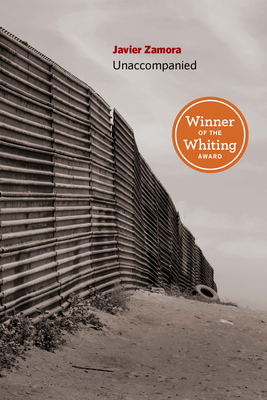 "These poems recall and are rooted in the experiences of a nine-year-old boy traveling alone for thousands of miles and confronting everywhere the realities of borderland politics, racism, and economic injustice."—Goodreads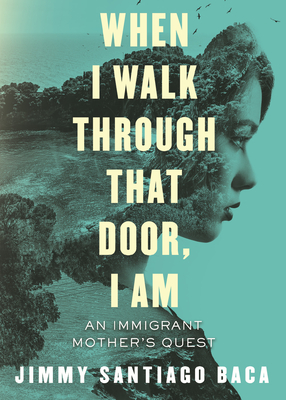 "Poet-activist Jimmy Baca immerses the reader in an epic narrative poem, imagining the experience of motherhood in the context of immigration, family separation, and ICE raids on the Southern border."—Goodreads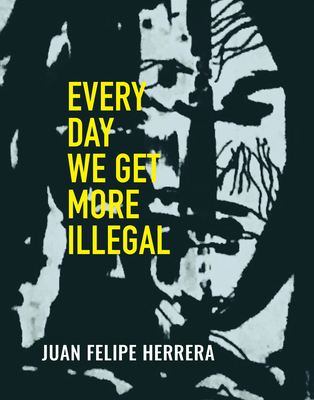 "Every Day We Get More Illegal is a jolt to the conscience--filled with the multiple powers of the many voices and many textures of every day in America." —Goodreads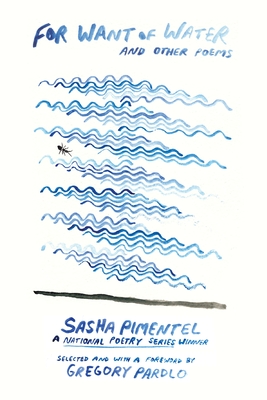 "Searing verses set on the Mexican border about war and addiction, love and sexual violence, grief and loss, from an American Book Award-winning author."—Goodreads
Other Titles To Consider