Robert James Waller (1939-2017)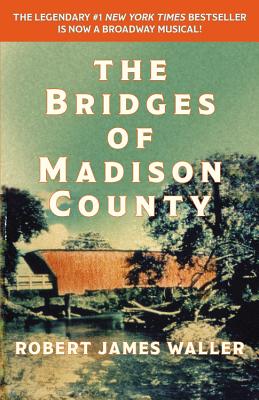 Monday, March 13th, 2017
Robert James Waller, author of the bestselling romance novel The Bridges of Madison County, passed away on March 10th.
Born in 1939 in Charles City, Iowa, Waller never dreamed of becoming a novelist, much less the author of a bestseller. He studied business education at Iowa State Teachers College (later known as the State College of Iowa), and went on to obtain a master's degree in education and a doctorate in business administration. He worked as a professor, teaching business at the University of Northern Iowa.
On a break from classes, Waller, an amateur photographer, took a trip with a friend, planning to photograph their way along the Mississipi River. In Madison County, Iowa, Waller took a side trip to photograph some of the county's covered bridges. Inspiration struck, and Waller began to write. In only two weeks, he'd completed the manuscript for what would become The Bridges of Madison County, first published in 1992. Many critics found the book somewhat overblown and sappy, but the story of a wife and mother finding love, however briefly, with a true kindred spirit struck a chord with readers. The book stayed on the New York Times' bestseller list for three years, outselling another romance juggernaut, Gone with the Wind. In 1995 it was made into a film starring Clint Eastwood and Meryl Streep, and was even adapted into a Broadway musical.
Waller continued to write, producing both further novels and non-fiction works, and eventually left teaching. Though his other books did not reach the same level of popularity as Bridges, his second novel Slow Waltz in Cedar Bend, was also a bestseller, and a later novel, Puerto Vallarta Squeeze, was made into a film in 2004.
Waller passed away at his home in Fredericksburg, Texas, after a battle with multiple myeloma. He was 77.