Spotlight On: Exploring the Elements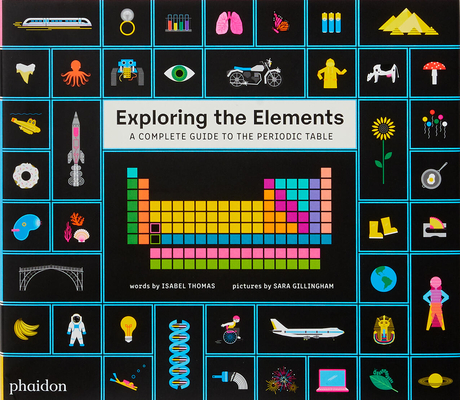 Like our last spotlight feature, Fashion Victims, our latest favorite is one of those books that brings out the inner nerd in all of us.
Written by Isabel Thomas and featuring art by Sara Gillingham, Exploring the Elements: A Complete Guide to the Periodic Table is straightforward enough for young scientists to understand, but it's also frankly fascinating even for older readers. For example, did you know palladium was named after an asteroid called Pallas? How about the fact that krypton is used in high speed photography?
Fun facts aside, this volume is also gorgeously designed, like a book-length infographic that helps keep all the elements in neat little rows. The dust jacket unfolds to reveal a poster-style periodic table, and the eye-catching color palette is a reminder that science is anything but boring. A great addition to the libraries of nerds of all ages.
Love physics, chemistry, and all kinds of science? Here are a few more books you won't be able to resist!
---