Storytime for the Whole Family
At the end of these days that feel strange and uncertain, my kids and I have really enjoyed our family reading time. While we all certainly have our own books we are reading on our own, we have found all climbing into bed together at the end of the day and sharing a good book to be great way to connect and find some comfort. Here are some of our recent favorites.
A gentle read for the whole family: The Moomin series
I learned about the Moomin series from long time Brilliant Books bookseller and literary aficionado, Jack, when my family first started visiting Brilliant Books. We were looking for a family read and this quickly became a household favorite. Written by Scandinavian and Finnish sweetheart, Tove Jansson more than sixty years ago, the Moomin series is a gentle, thoughtful read, filled with adventure. I think this really works well for adults and children, being quietly philosophical and a bit fantastical with a lovely cast of characters from agreeable Moomintroll to philosophical vagabond, Snufkin.
Explore the Moomin world here, learn about the characters and history of the series.
For the adventurous kids that can handle some peril: Mulan Before the Sword
Written by Grace Lin, Mulan before the Sword is sort of a prequel to the story of Mulan, the warrior. Mulan's sister falls ill after a spider bite, so brave Mulan set out with a healer, a jade rabbit, to seek a cure for her sibling. Interwoven with chinese tales and legends, this is an epic adventure of a brave person trying to do right by her family. Added bonus of more info on traditional chinese tales included.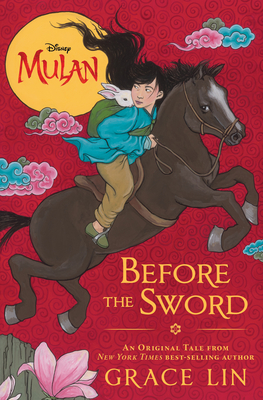 For those looking for a good mystery to solve: The Greenglass House series
Set in an old inn friendly to smugglers, this series will be a new favorite for fans of books like the Westing Game and Mysterious Benedict Society. Young Milo finds himself wrapped up in a mystery involving a wild casts of guests stuck at the inn during a winter storm. Richly layered and intriguing for young sleuths.