Ten Years of Fangirling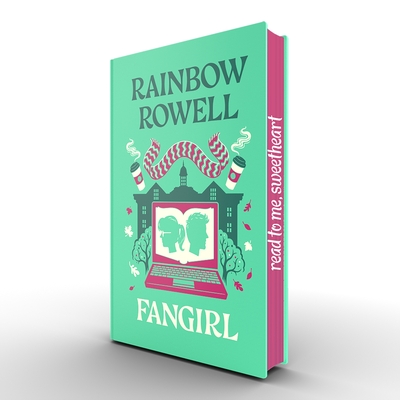 This week, Fangirl: 10th Anniversary Collector's Edition by Rainbow Rowell was released. When I read this book for the first time at fifteen, it was unlike anything I had read in the world of young adult literature. I was accustomed to living and reading about the trials, tribulations, and dramatics of the high school set. Fangirl, on the other hand, is set during the main character Cath's freshman year of college, her first time on her own and struggling to be independent apart from her twin sister Wren. I was enamored with the fear and excitement of being your own person out in the world for the first time—unbridled and terrified. Not to mention the swooniest of swoon worthy slow burns.
In many ways, Fangirl is a love story—but not just the romantic kind. Cath is an avid fan fiction writer, currently in the midst of her biggest Simon Snow project yet. (A story-within-a-story that would soon become its own books with Rainbow Rowell's beloved Simon Snow trilogy). I had never before read a book that so earnestly captured the love that I had for fictional worlds and reflected it back to me. A couple of years ago, I found myself revisiting Fangirl, and again found the magic that was there for me the first time. I can always turn to the world of Fangirl, just as Cath can turn to the world of Simon Snow.
It's a decade later, but my fondness for Fangirl has not waned. In the review I wrote as a high schooler, I opened by saying "This book is amazing." I stand by what fifteen-year-old me had to say. And the fun doesn't stop at the 10th Anniversary Collector's Edition. Volumes 1-3 of Fangirl: The Manga are out now. For those interested in more Simon Snow, the adventure continues in Carry On.