What's in a Genre?
Categorization and naming systems make our lives infinitely easier. We know when we go grocery shopping that we'll find milk in the section labeled "Dairy" and bananas over in "Produce." We know that pets from a reptile rescue won't need their hair brushed, and that movies rated "R" aren't ones to take the toddlers to. But these categorization systems also have serious failings. Even Plato fell victim to this when, after reiterating Socrates' definition of humans as "featherless bipeds," rival philosopher Diogenes turned up with a plucked chicken and declared "Behold! A man!"
The classification of books by genre is a prime example of this. It would be nightmarish to walk into a bookstore and discover that all books, regardless of their content, were simply arranged alphabetically by author. In fact, that makes me cringe just imagining it. But actually breaking them down by category is much easier said than done.
Take Neil Gaiman's American Gods. Seems straightforward on the face of it, right? There's supernatural phenomena, so it must be shelved in fantasy. And indeed, you will find a copy of it there. But you'll also find copies in our literature section. Why? Because it's character-driven magical realism as much as it is a fantastical tale. What about Mur Lafferty's Six Wakes? It's a locked-room whodunnit story where everyone's a suspect. Should be with the mysteries, right? Nope, that would be shelved in sci-fi, because the locked room is a space ship and all the suspects are clones.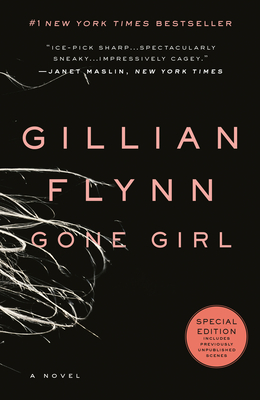 Here at Brilliant Books, there are some sections we don't divide out: romance, for example, is shelved with fiction or literature, depending on whether it's plot or character driven. Then there are sections we've added: psychological fiction is separate from mysteries, because while a police procedural can be tense, that's not necessarily the point of the book, whereas a twisty psychological thriller is designed to keep you guessing from page one.
The point of all this grouping and ungrouping is to make books as accessible and easy to find as possible, both for patrons who are browsing for something new to explore, and for the booksellers who are trying to keep the names, authors, and locations of all these books straight. While of course we have a computer system that keeps track of everything, it's always best if you can turn around and put your hand on a book rather than having to dash across the store and look it up.
But of course there's always something a little unexpected. When Time Stopped: A Memoir of My Father's War and What Remains is shelved in military history, not memoir. You'll find Ray Bradbury in both classics and science fiction, but Ishiguro's Never Let Me Go in literature, not sci-fi. Tales of white collar crime will be over in economics and politics, not on our true crime shelf. Some Michigan authors are shelved in local, but only if their books deal with local interest topics. The rest? Divided out by genre, of course. Shakespeare's poetry is with his plays, not with poetry. Canoeing with the Cree is with travel, not history or memoir, and books on houseplants are with interior design, not gardening. Don't even get me started on steampunk.
Like all classification systems, genres have their uses, and also their limitations. I've found it's best not to get too hung up on them. Otherwise, you'll find yourself, like Plato, forced to reconsider your definitions. Hopefully minus confrontation with a chicken.
Below, I've included some of my favorite genre defying titles. Can you guess where we've got them shelved?